Interviews are something most of us get nervous about. However, when you're worried, it may cause you to lose focus which could give your potential employer a wrong first impression. First impressions can have a lasting impact on the perception that people have about you as an employee. Therefore, the first 30 seconds of an interview is the most significant.
You should always prepare for an interview to ensure an excellent first impression. Have a list of business information, including any recent press coverage or news coverage, to demonstrate your expertise and interest in working for this organization. For an interview, the list of dos and don'ts can be tedious and never-ending. However, the most important note here is to look confident. Aside from being prepared and organized, you need dress to impress.
Depending on the type of position you are interviewing for, what you should wear may vary. You always want to make the best impression. However, the outfit you pick depends on whether you are applying to a business with a formal dress code, a casual start-up, or a simple summer job or internship.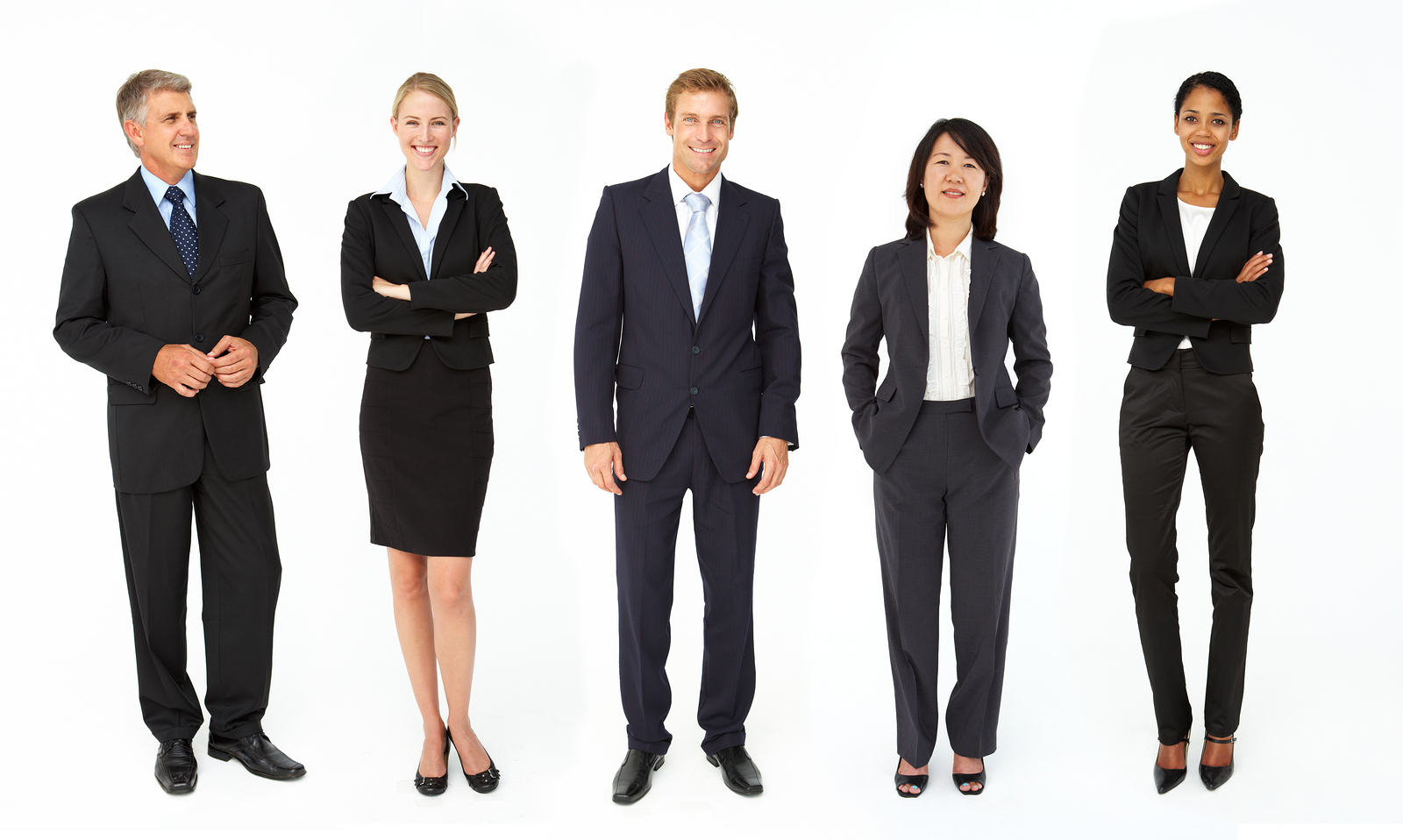 Why It Is Important
A job interview is your opportunity to give your new boss a great first impression. Proper attire is a significant part of the interview process. Getting some interview clothes ready to wear is always a good idea, so you don't have to scramble at the last minute to find a suitable outfit.
If you're wondering what to wear for an interview, the most important thing to remember is to look professional and polished regardless of the type of work you're applying for. Here are details on how to dress up for an interview. This guide includes what to wear and how to please a prospective employer. These may include corporate vs. casual attire, as well as general styling tips for success.
Business / Professional Attire
An interviewer's first impression will be focused on how you look and what you wear. That's why dressing correctly for a job interview is always necessary.
Generally speaking, you want to wear the attire of a professional. This could mean a suit jacket with a shirt and tie or a sweater and button-down for men. Alternatively, this could mean a blouse and dress trousers or a statement dress for women. You may integrate many modern style patterns into your outfit to help showcase your personality.
Color Option: Navy Blue
Blazers and blouses are excellent business interview options and are extremely versatile pieces. So, if you are looking or an addition to your interview wardrobe, a navy blue blazer is a great addition. You can not only wear a navy blue blazer on numerous occasions, but it also goes well with many different outfits. For example, with a button-down, a blouse, or even with a dress.
Business Casual Attire
If you have a job interview in an informal working environment, you could wear a casual business outfit. Casual business clothes are less formal than a suit.
Still, they're also more polished than like a t-shirt and shorts or a sundress and sandals. Of course, before you decide that business casual is appropriate, make sure you know the dress code. If you're not sure, call the office and ask for advice from the administrative assistant or email the person who arranged the interview.
Style Option For Women: Sweater and Black Dress Pants
An essential part of a woman's interview wardrobe is a pair of classic black slacks. Investing in a couple of quality black dress pants that fit well and will hold up after a lot of wears is more than worth it. It's easy to dress them up or down once you've got a good pair of dress pants. For a formal look, you can pair your dress pants with a button-down shirt or a blazer. However, for a business casual look, you can simply wear them with a sweater.
Casual Attire
If you have an interview with a start-up company with a very relaxed and laid back culture. Choose something casual but still presentable rather than dressing in a black suit and dress shoes. This could mean wearing relaxed-fit khakis, dark-wash jeans, or a beautiful top. The general rule-of-thumb here is to make sure you look presentable. Perhaps what you would wear to a nice dinner or a networking event.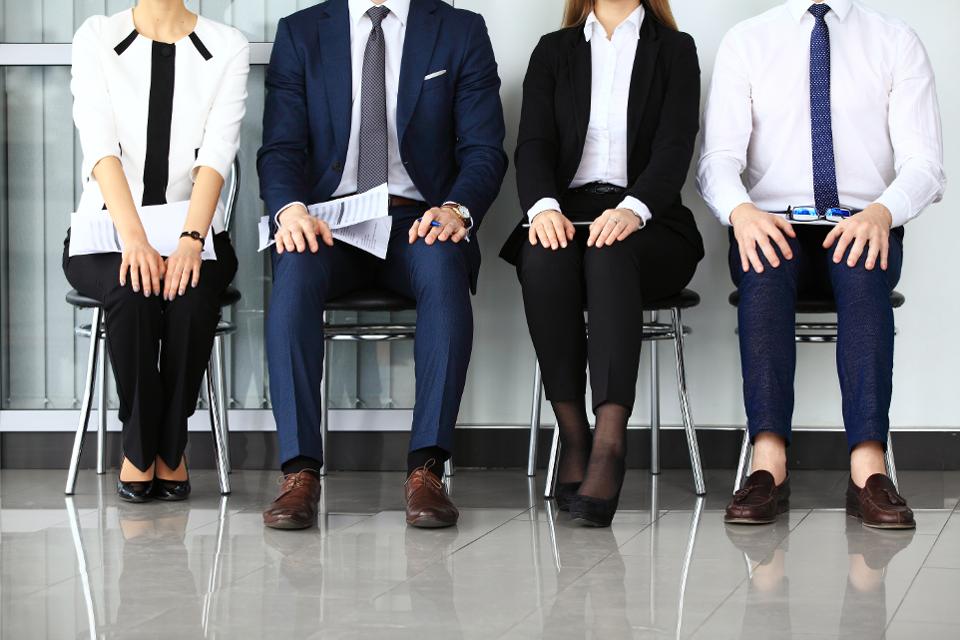 Other Styles For Women And Men
Statement Dresses
While it's necessary to have professional and traditional interview attire, that doesn't mean you can't play with a little color. A great addition to your interview wardrobe is a tasteful dress in an unusual hue, such as a light turquoise or deep red. You don't have to mess with adding rings or other accessories with a statement dress - the dress speaks for itself. Nonetheless, make sure the rest of the dress is conservative when dealing with bright colors.
Making sure both the neckline and the hemline are appropriate is always essential: avoid short dresses and low-cut, revealing necklines. With a bright-colored dress, it is more important than ever that you are adequately covered by the item. All you need is a pair of black heels or black ballet flats to complete a dress like this.
Sweater And Slacks
For a versatile look, pair a blouse or a button-down top with a v-neck sweater. You can dress the top up with black dress pants or a skirt or dress it down with khakis or dark-wash jeans. What's great about this combination is that with only a few parts, it's easy to create a range of looks.
This is a perfect men's style pick. When you invest in three easy button-downs and three sweaters that all fit with each other. You will already have nine different combinations that you can mix and match to wear to interview and work with different bottoms.
Conclusion
Just from your presence and how you handle yourself, many hiring managers will form an opinion about you immediately.  So, making sure you're smart and professionally dressed is the first step towards making a good first impression.
For more interview tips, click here.