New business start-ups start online all the time, and never a day goes by without an innovative business concept rising from an idea to practice. If you're a business person looking to make it big, then the Internet is your friend. This is because it gives you access to a global market with low overhead costs. The Internet also provides you with a variety of tools to get the job done.
The Internet has democratized large-scale entrepreneurship in recent years. To start your dream company, it no longer takes an army of employees and a $10 million Series A. With a great idea, hard work, and the right tools, not only can your company be up and running, but you can also compete in a matter of hours with big businesses.
Despite rapid exponential growth, not every single online company can immediately turn into a huge success. Most entrepreneurs start an online company. They hope consumers will find them quickly, and sales will flood in as they have a small footprint on the Internet. Because of the flexibility they give, many entrepreneurs do online businesses. Modern technology, laptops, tablets, business apps, and VOIP communication systems are just some of the resources that allow businesses from any location to operate.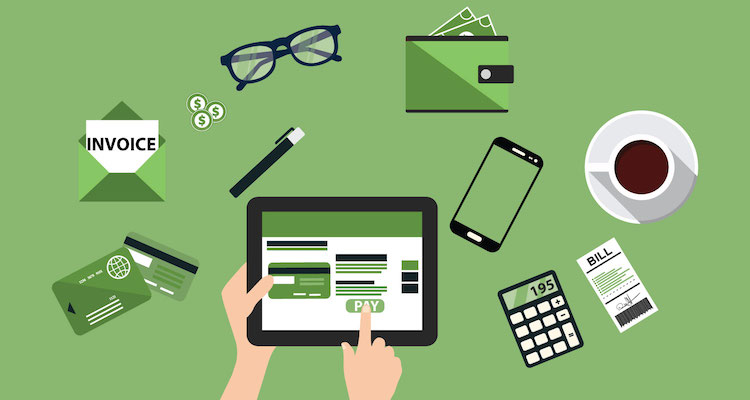 These Apps Can Help Your Online Business Get Started
An online business will often allow you to reduce some of the enormous costs of an offline company. Not only can you remove items like an expensive office or retail space and long-term lease obligations; you can also reduce the need to tie up your money in inventory storage. A drop-shipping agreement with the manufacturer or a manufacturing-to-order arrangement will significantly reduce your financial risk and allow you to retain more stable margins with lower upfront costs.
You need some tools to help you out. In starting an online business, here are some apps you can download!
Mint
Mint has long been a popular budgeting website and app. It provides access to your investment accounts in addition to budgeting tools. The portion of the budgeting is the better deal with the app, while the investment section tends to be an afterthought.
Mint is an excellent option if you want to keep a super detailed budget. You can create as many kinds of categories of the budget as you like, and you can categorize transactions on the go. It also analyzes your investment and gives you insight into your behavior.
Streak
You want to monitor your contacts, sales, projects, and texts, right? Streak does everything from your inbox, so you can forget about signing in to a separate app to do it. It has excellent potential to help you organize your messages, depending on the projects you are working on.
This method is going to suit a wide range of companies. Use it to monitor the hiring process, keep track of projects for funding and fundraising, handle sales, and much more. It will even allow you to schedule emails and tell you when someone reads your email.
Google Apps for Business
Google Apps for Business is one of the most potent tool collections for any business. With plans starting at just $5 per user per month, it's one perfect for business people who can't afford to go out!
Google Apps allows you to centralize contact with your team and incorporate email, storage, schedules, video meetings, forms, and more into one platform. Plus, to make Gmail even more useful, there are tons of great plugins.
Basecamp
Basecamp is an online project management platform that allows teams to work together on all kinds of jobs. The app is ZinePak's most famous single device. Through intuitive and efficient schedules, to-do lists, and discussion boards, it keeps us coordinated and on time. The company is offering a free trial of 60 days.
Basecamp allows you to be better at it, no matter what your profession is. Plans start at $20 a month after the trial period (for unlimited users).
Spendee
Spendee is a visual app that syncs your bank accounts with each other. It automatically checks and categorizes transactions. Using digital wallets, Spendee keeps track of you. You can also share with friends similar portfolios, helping you to foster transparency when working towards your goals.
Though you don't have to share your entire budget, which is essential if you want to protect your privacy. Spendee also offers a travel mode that supports multiple currencies when you're traveling.
Acorns
Acorns enables you to make almost no investment effort. You're just setting it up and off. Not only can you use Acorns to complete your transactions, but with a one-time transfer, you can also set up regular transfers to your account or boost your account. Acorns also features a new form of Find Money shopping app.
While shopping with certain brands, the company partners will automatically invest in your Acorns account. Acorns, currently valued at $860 million, was praised by investors as well as journalists who wanted to help fund millennials.
EchoSign
Contracts are crucial to every startup's success because one mistaken point or miscommunicated detail may potentially make your company or break it. EchoSign is a great tool to capture legally binding contract signatures and purchase orders, and it does so more quickly and conveniently.
Customers can use their laptops, phones, or tablets to sign documents. There is no reason for a company to miss the crucial step of having customers sign on the dotted line with an enterprise-level product that is this easy to use. Prices begin at $15 a month.
MailChimp
Fifteen years ago, companies were spending millions of dollars developing business-level email systems to connect with their customers.
Today, business people can choose from literally dozens of free and low-cost choices. MailChimp was the best option for ZinePak. It is filled with powerful insights to help you reach clients at the right time and in the right way. Then, with hundreds of beautifully designed models, submitting your first campaign takes only minutes. MailChimp is free to use if you have less than 2,000 subscribers in your account.
Conclusion
Starting an online business can be a challenge, especially if it's your first time building it. However, these apps will help you grow your business. Download these apps now!
For more extra income tips, click here.