Freelance online writing or content writing is one of the best options for side gigs this year. A website content writer is a person specializing in providing relevant website content. Every website has a specific target market, and the most relevant content is needed to attract business. Content should include keywords to boost the SEO of a website. 
You can build your own schedule as a content creator. Also, you can schedule your writing time for the most active part of your day. If you work as a call center agent during the day, your side gig may be the best time to work at night. When you want to be able to work, you have the beauty of making your own schedule.
As a freelance writer, you can make more money by following these steps.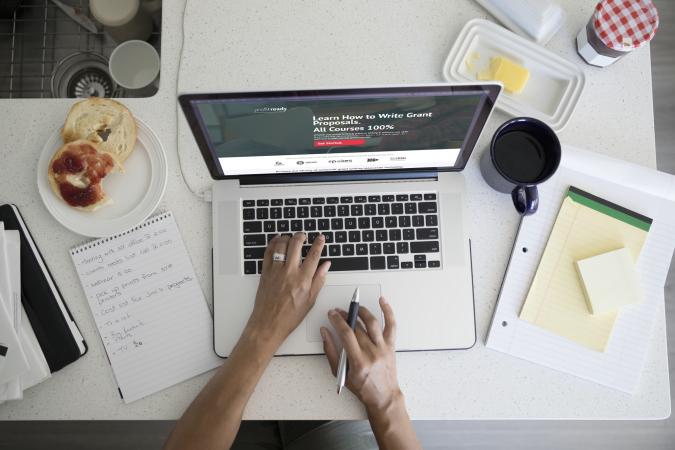 Start a Blog
The original purpose when blogs and blogging started was for individuals to share their personal lives online, similar to an online newspaper. Blogging has grown from more private to more professional goals over the past decade. Instead of individuals just blogging for their friends and family alone, blogging started to include public blogging professionals to promote their personal brand and company.
Connecting with others is one of the most significant benefits of blogging. On social networks or email lists, you don't just create followers. You are building real relationships. You make friends with people you wouldn't otherwise have known.
What shocks many people is that by blogging, they build a fan base. If you're attending events in your industry, people you've never met will recognize you. They're going to thank you for all the excellent work you've done – mainly the people you meet at the end of your blogging journey. When you continue to build your friendship with them, they will be your most loyal fans.
Blogging, most especially, helps you practice your writing skills. It is also the best way to build your portfolio and show future clients your creations. 
Use a Job Board
Job boards are places where advertisers of content and business owners post jobs to read. Some job ads start at about $40-$50 a comment, and if you can show potential clients the interest and quality, you can get more money.
While in job boards there are scams, all you know is that most advertisements are of good quality. The best job boards are those that post new gigs each day. You can make the pitch more private by looking for the company that placed the ad while pitching to job boards.
Choose the Best Sites to Apply for a Job
Once you have built your portfolio, you can now apply on websites.
Try applying on Upwork. Upwork, formerly Elance-oDesk, is a global platform for online networking and business-to-professional collaboration. It is headquartered in Mountain View, California, and Upwork Global Inc. is the full name of the company. Upwork makes it easy to connect with customers.
You need to begin with an excellent profile to apply. The success of your Upwork account will depend mainly on how good your profile is. You aim to please clients and employers as soon as they reach your profile. Change your profile to give your skills insight and let customers know you before they even invite you to work.
You can also try applying with Fiverr. Fiverr is an online freelance marketplace. Established in 2010, the organization has its headquarters in Tel Aviv, Israel, providing freelancers with a forum to offer products to customers around the world. Customers and employees can interact via Fiverr, build work environments, and communicate in a convenient and easy-to-navigate way.
The developers created an idea for a marketplace that would provide a two-sided forum for individuals to buy and sell a variety of digital services typically offered by freelance contractors. The website provides the services of reporting, translation, graphic design, video editing, and programming.
Collect Your Previous Writings
If you have been writing for years – whether formally or informally, collect these articles. Create a portfolio online where employers can easily follow your link.
Apply as a Copywriter
Once you are learning how to write clean copies for content sites, becoming a copywriter is a logical next step – and in reality, it was one of the first steps that most people took when writing for content sites. Nevertheless, you don't have to wait a year to start as a copywriter; you can check for copy sites such as Get a Copywriter and start applying for jobs.
You Can Self-Publish Your Own Book
Amazon Kindle Direct Publishing is ready to help you make money from the collection of humorous essays from your novel or travelogue. Upload your book, get it available for Kindle, and then start telling everyone you know you've got a book on Amazon. Don't forget to write on your personal blog about it and put an ad in the sidebar!
Create Collaterals for Businesses
Content marketing, the idea of producing valuable content to attract customers and create reputation and confidence, has undeniably moved into the mainstream over the past five years. More and more businesses are joining the game of material. Some of them have a clear strategy, while others just jump on the bandwagon and hope it pays off the board.
This has created a smart writer market that can write for a particular audience. They want posts, white papers, case studies — the list goes on. And they're expecting to pay for them absolutely. To get you started, it can be tough to break into this business without a few connections, but it's not impossible.
Use Your Experience in Writing for Other Jobs
To make money fast, you need to be flexible. If you have writing experience, you can apply as a freelance virtual assistant, as well. You can also apply as a content manager, graphic designer, website developer, email marketer, or social media marketer.
Reach Out
Why don't you meet the unique entrepreneurs you are following? You may note that some businesses are having trouble with activities such as email management or replying to blog comments. You can also help with these tasks.
Go Local
Use your day's opportunities to make money offline. Everywhere you go and everybody you meet can be job opportunities. Are you going to the gym? See if they've got a website and see if someone wants to spruce up their version. Observe contents everywhere and see what you can do to make them better.
Conclusion
Making money online is not as hard as everyone thinks it is. For more extra income tips, click here.