A part-time contract or side gig is a form of work with fewer hours per week than a full-time job. You often work in shifts. Often, the work shifts are rotative. Workers are considered part-time when they usually work fewer than 30 hours a week. Being a call center agent means your income is stable.
Being an employee of the call center also means you work in a balanced environment of working. Degrees of age and school in the call center world do not matter. This is a great thing because BPO workers are judged not on these things but on their results, even if you don't have a college diploma or you're not old enough.
Most of the call center's positions do not need prior experience. If you're a fresh student or undergraduate with no experience at all and you're new to the job market as well as possessing excellent communication skills and technical expertise, a call center position is a great way to join any big business. There are occasions, however, when the income is not enough. That's why there are still some call center workers searching for part-time jobs and side gigs. Here are some side gig ideas suitable for every call center agent.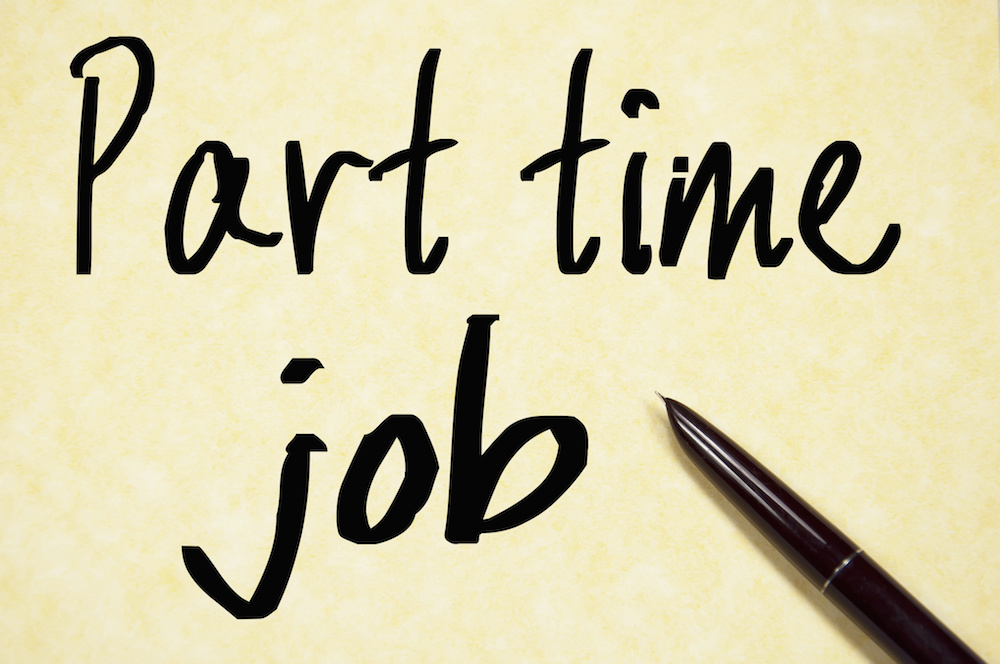 Content Writer
A website content writer is a person specializing in providing relevant website content. Every website has a specific target market, and the most relevant content is needed to attract business. Content should include keywords to boost the SEO of a website. 
You can make your own schedule as a freelance writer. During the most active part of your day, you can plan your writing time. If you work as an agent of the call center during the day, perhaps the best time for you to work your side gig is at night. The beauty of creating your own schedule is when you want to be able to work.
Brand Ambassador
A corporation hires a brand ambassador to be the brand's "face". Ideally, the candidate is a tastemaker in their neighborhoods and should prepare to promote the product through word-of-mouth marketing tactics leveraging already developed networks and relationships. Also, a brand ambassador will represent the company at specific events where she can show the service or offer sample items.
According to Glassdoor, Indeed, and Payscale, the national average salary for a part-time brand ambassador starts at about Php 100,000. 
Graphic Designer
A graphic design degree expands your chances to include a variety of creative jobs that can be applied for leadership positions in highly innovative industries such as advertising agencies and industrial design firms.
Generally, a graphic designer works in studios where they have access to laptops, computers, and software to create their designs. While many graphic designers work independently, people also work as part of a design team for professional graphic design firms. Being a part-time graphic designer can help you increase your monthly income by accepting side gigs online.
Tutor
Being a tutor for kids can help you increase your income. It is best to get an hourly rate for tutoring and schedule it at least three times a week with your client. Being a tutor can help you achieve real-world experience that can help with future jobs and career goals. You can also gain excellent social and leadership skills and develop confidence in your ability to make a difference.
Aside from all of these, you can have enhanced training, research, and evaluation strategies. You can also strengthen your understanding of available resources in the public network of people who are passionate about service and education.
Massage Therapist
You can provide clients with 30- to 50-minute massages based on needs, concerns, or problem areas. Guide customers through your services and help them choose the types of massages that would most serve them. Listen to customers and make changes to their needs. If you have the time, you can get a license to be a therapist. In your free time, you can accept clients and go house-to-house as a massage therapist.
Tour Guide
If you know how to drive a car or bus, this might be a good side gig for you. As explained by the tour company, you will present different focus points to customers. You also need to be able to answer questions about the tour locations. You can look online and apply it to your local travel agencies as a tour guide to get customers.
Personal Trainer
This work entails the burden of teaching clients who are interested in increasing their fitness levels, losing weight, and competing. You can also provide healthy, practical workouts for customers that they can do at the gym and at home. They also need to assess customer expectations and develop a training plan. You need to be fit to become a personal trainer.
Virtual Assistant
Virtual assistants, except that they operate remotely, are like corporate secretaries delivering administrative and social assistance.
Depending on the business of the company, the duties of a virtual assistant include proofreading, analysis, data entry, document management, arranging meetings, planning Powerpoint presentations, handling social media, writing, email, and more.
Blogger
Anyone with excellent writing skills in English can start a blog and make money out of it. Through ad placements, affiliate marketing, selling digital goods such as e-books and video courses, and sponsored posts, you can monetize a website. When you regularly post high-quality, engaging content, you will have a higher earning potential.
Resume Writer
Resume writers are not only providing professionally written resumes. They are also investigating the company for which their clients want to work, giving feedback on their CV and LinkedIn profile, and rewriting curricula to make them attentive and engaging. You can earn money online to resume writing companies or individual clients if you feel you can do all of these in an hour or two.
Conclusion
Having a part-time job or side gig allows you the versatility to spend time with your family and follow other hobbies or income sources. While these positions are high-paying opportunities for those in need of a part-time job, many others may be a good fit for you.