The cost of a complete website is usually high, and most companies who are looking for something professional will need to recruit a web designer to do the job for them. On average, it can cost around $200 to build one, at $50 each month for maintenance.
This estimate will go much higher if you use a developer and designer, and you should expect some upfront charges of around $6,000 for their expertise and almost $1,000 each year as the ongoing web maintenance cost from them.
There are however three main ways of building a website – using a website builder, hiring a web designer, and building using WordPress. The method you choose shall have a huge impact on how much it shall cost.
Ways of Building a Website
Using a Website Builder
This is usually the cheapest way of building a website. Of course, even though WordPress is free and it's an open-sourced platform, you shall still have to pay for themes, hosting, and plugins. Additionally, the professional help you get from the developer shall increase the total cost.
Hiring a Web Designer
This is the most expensive option, and realistically, you shall not pay less than $5,000 for the web designer. If you want to pay much less than that, you may end up with a disappointing end result and you will not be happy with what they will come up with.
You must choose the right method for you. While hiring a designer is expensive, it does take the technical hassles out of your hands. Using a website builder is cheap and easy, but you shall not get the same level of control as you do with WordPress.
Finally, WordPress shall give you the flexibility you might be needed when it comes to your website, but it is a time-consuming and hands-on process.
Types of Web Designs
Here are a few types of web designs and their estimated costs.
Basic Web Design
Estimated Cost: Between $1,000 and $10,000
This is a basic web design that provides your business with a simple but effective site. Just like the advanced and intermediate designs, this basic one creates a specific website for your brand and main business goals.
If you happen to have a small business startup, then the basic web design shall offer you a cost-effective option. Additionally, it provides your company with a user-friendly, and credible site that shall be able to start driving purchases, phone calls, quotes, and more.
Intermediate Web Design
Estimated Cost: Between $10,000 and $50,000
This type of website provides a well-designed and performance-driven portal for your clients. It usually includes plenty of additional features such as Content management systems – CMS or a copywriting system for your unique company needs.
If you are running a small or mid-sized business, then an intermediate design is the best option for you. It shall give your company the ability to advance its digital marketing strategies. The CMS for instance shall help you to publish content that will support your content marketing strategy.
An Advanced Web Design
Estimated Cost: Between $50,000 and $100,000
This is the most expensive design. It provides for your business a cutting-edge portal that is custom-made for all your needs. It is a tier that features many different add-on services such as e-commerce, database integration, functionality, and many more.
If you happen to have a corporation or enterprise, then this design shall offer you solutions that will match the size of your company. It shall also maximize the conversion rate and your return on Investment –ROI. This is critical for competitive advantage.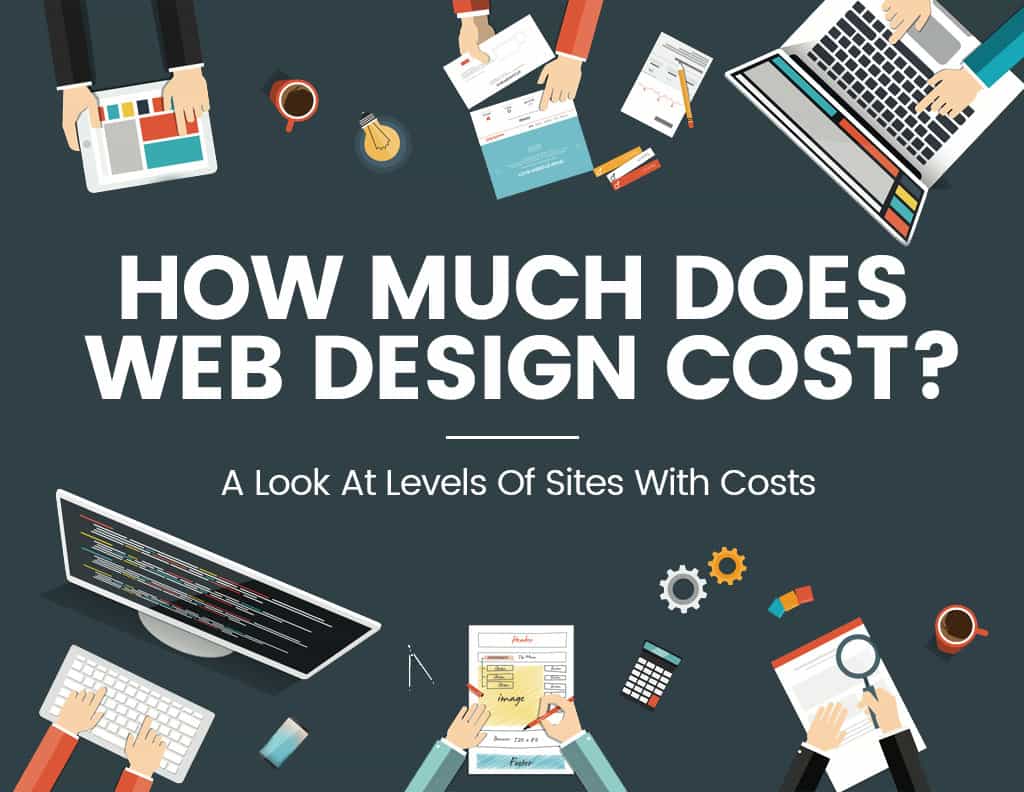 Conclusion
From our review above, you can clearly tell that the size of your company does determine the type of web design you choose, and how much it shall cost. Now, just because you choose to use basic web design, it doesn't mean that you shall receive a lower-performing site.
Choose the design that will suit both your company's needs as well as your cost. All the best as you design a website for your firm.