Shopee online shopping works a bit differently, adopting a pure marketplace model. This means that all products sold on the site come from third-party retailers. Because it does not have its own inventory or warehousing, it uses logistics companies from third parties to deliver products.
The main attraction for Shopee sellers is that if you pay a percentage of each price, it's commission-free. In addition, it also provides free delivery for the first 5 kg. This comes as a huge sigh of relief for many new sellers. At first, Shopee seems to be an excellent option, but if you are an honest seller, you may need to work to build trust in the eyes of your customer.
Shopee is one of the top platforms for mobile e-commerce. It's an app that allows users to browse, sell, and buy while they're moving. The platform was launched in Singapore back in 2015 and operated under the company Sea Group, Asia's leading Internet platform. Over the years, Shopee has expanded to include Malaysia, Taiwan, Thailand, the Philippines, Indonesia, and Vietnam beyond Singapore. The system relies more on the elements of the phone and personal use. So, it's no surprise that it's one of the most innovative start-ups in e-commerce.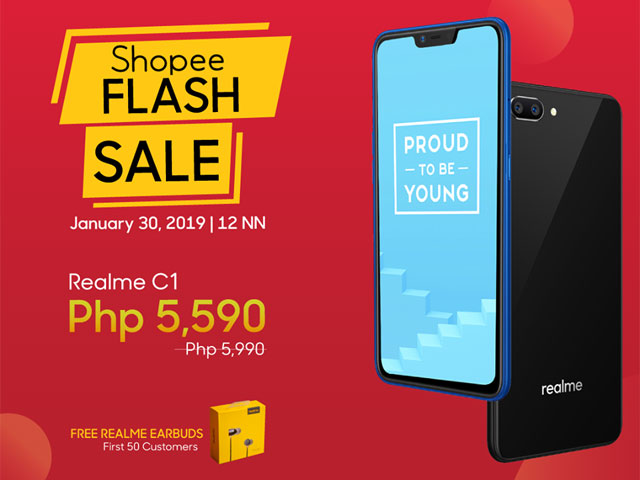 A few of the many advantages of using Shopee include the following.
Experiencing tremendous growth, having registered over $1.8 billion in gross merchandise value within the first year of its launch.
Easy to upload items on sale via phone.
Easy to link Instagram photos.
The chat feature eliminates the need for a private phone number when contacting potential buyers.
The mobile and social element offers buyers a great shopping experience.
Offers simple guides regarding sellers' questions.
To make your first Php 20,000 on Shopee as a seller, here are some tips you need to know. 
Remember the Basics
In this digital age in which Instagram, Facebook, and Twitter take precedence in our lives, the right product photography is key to attracting buyers to click on their products. Great pictures are the best way to show off garments for sale to prospective customers. If you're selling clothes, begin by steaming and rolling the clothes to make them look their best, then view them in a mannequin, template, or flat lay format.
Make sure to have a specific and targeted description of your products. Consumers will then be able to understand better what your brand provides when you give a detailed and concise explanation; they can then determine whether the product is something they want to buy.
Mind the reviews. These days, looking for online reviews has become such a regular part of people's online buying process. Because online shopping is about faith between your brand and the consumer, no one will want to buy products from shops with bad reviews and little or no reputation.
Take Advantage of Shopee's "My Campaigns" Feature
Are you aware that Shopee has several in-app promotions that can help sellers like you boost your store's visibility to the items you sell? "My Campaigns" was created to nominate sellers for their details on main or category sites. Since various promotions are produced from time to time, it is, therefore, appropriate for everyone to nominate their items so long as they fit into the current campaign category.
Sellers will then have to undergo a selection process whereby brand nominations are based on the following factors.
Reliability of item data
Willingness to give a 10-20% discount when selected
Quality attractiveness of items
Use "Top Picks from Shop"
"Top Shop Picks" is another feature in Shopee's app that can help sellers market their products on the platform better. So, all you need to do is create a collection and choose a total of eight items that you want to show from your shop as top picks that you are going to recommend to buyers. One recommendation is to optimize the use of this feature and make sure your brand pictures are aesthetically pleasing, so consumers are inspired to click on them.
As users search products from your store, this feature helps to increase cross-sales. Often, customers prefer to buy more things from one shop to save on delivery, so your shop can increase the size of the cart. It also helps to ensure consistent viewing of your bestselling pieces.
Sale, Sale, Sale
If you're a frequent Shopee client, then you'll be all too familiar with Flash Sales. Typically, these offers appear on the main Shopee website, and for a limited time, the items listed here are on huge discounts. At over 4,000 average views per flash deal time, there is no excuse not to purchase a slot to increase the visibility of your goods further and potentially increase sales.
Use the "My Ads" Feature
"My Ads" is a powerful tool to make your goods appear more in the Search feature. There are two forms of advertising that you can use. First, the Keywords Ads will help sellers bid for similar keywords for your items, and your ad will be placed alongside products that the customer searches for on the web. Second, the Targeting Ads feature lets sellers bid for the "Similar Goods" feature.
You can also monitor your ad length, plan, bid price, and ad information under your My Ads account after selecting your appropriate keywords. You can check the performance report after your ad has been running for a couple of days and see how you can enhance your targeting for potential ads.
Create Vouchers
Sellers can generate coupons for any of their listed items and inspire buyers to buy more. You can easily create your store-specific vouchers with "My Coupons," or even vouchers applied in your shop to specific products.
Use "My Discounts and Promotions"
Use the "My Discount Promotions" feature to set discounts for your Shopee items for a limited period. You can choose to discount a particular product and extend the discount to multiple products. Remember to set your discounted goods' order cap to ensure that a single buyer does not snatch up all of your best deals before other purchasers have a chance to buy.
Conclusion
Selling online can be tough. However, Shopee is a useful platform to help you earn more. For more extra income tips, click here.