Digital marketplaces are now playing a significant role for both consumers and shoppers. Lazada and Shopee are Southeast Asia's two most important and most strong e-commerce markets. Both of these online stores can help sellers gain exposure for their goods. These marketplaces often benefit from increased product selection without any new inventory.
Marketplaces commission payment structure, shipping costs and times, etc. depending on the type of products you want to sell.
Those two marketplaces will need to be re-evaluated so you can make a well-informed decision to sell the goods on Lazada Vs Shopee.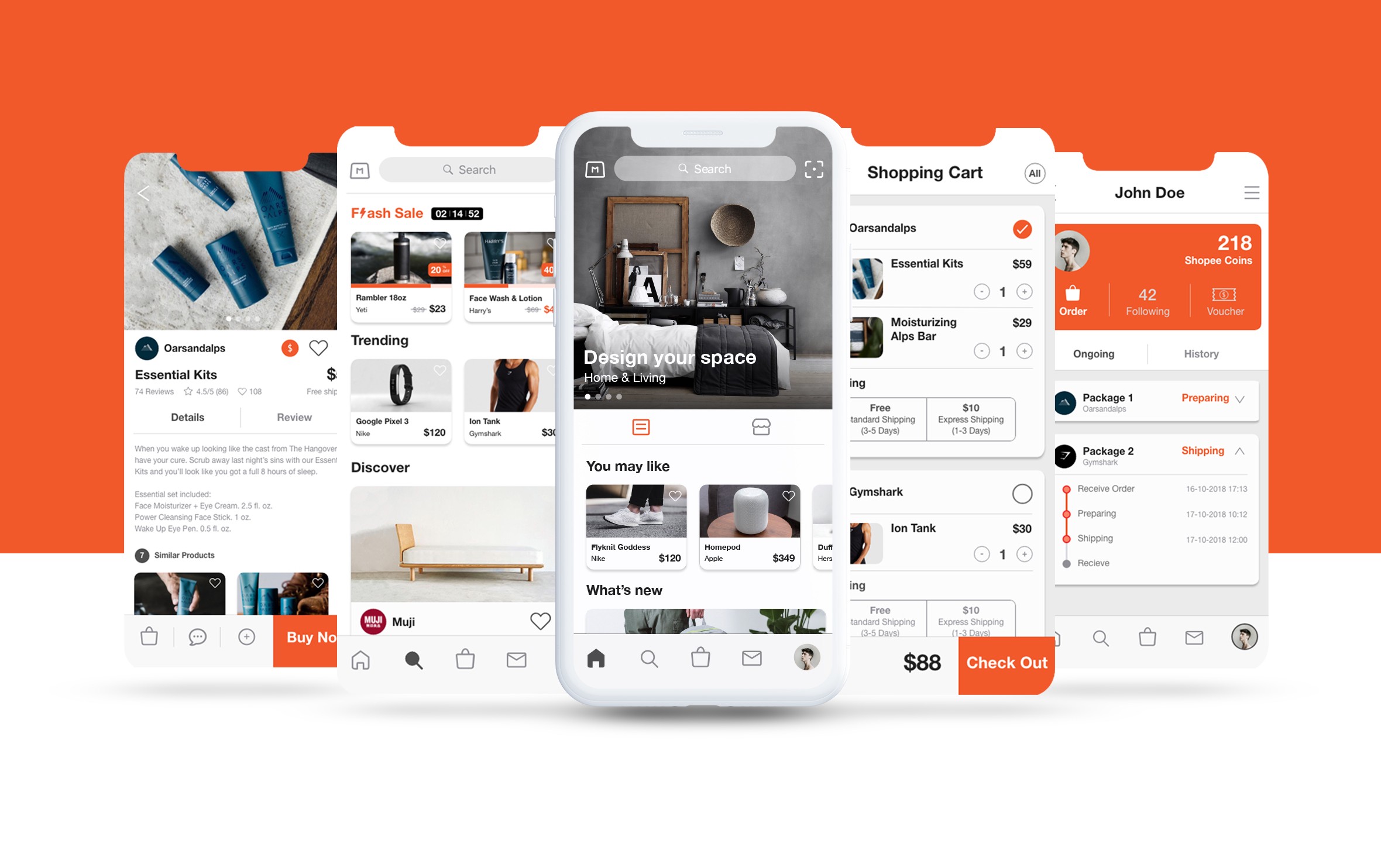 Reviews of Shopee Vs Lazada as a Platform
Shopee shopping online works a little differently, adopting a model that is purely marketplace. This means that all products sold on the site come from retailers from third parties. Because it does not have its own inventory or warehousing, it uses logistics companies from third parties to deliver products.
The main attraction for Shopee sellers is that it is commission-free where you pay a percentage of each price. Besides that, for the first 5 kg, it also provides free delivery. For many new sellers, this comes as a huge sigh of relief. At first, Shopee seems to be an excellent option compared to Lazada, but if you're an honest seller, you might have to work to build confidence in your customer's eyes because Shopee doesn't seem strict enough to weed out the bad sellers.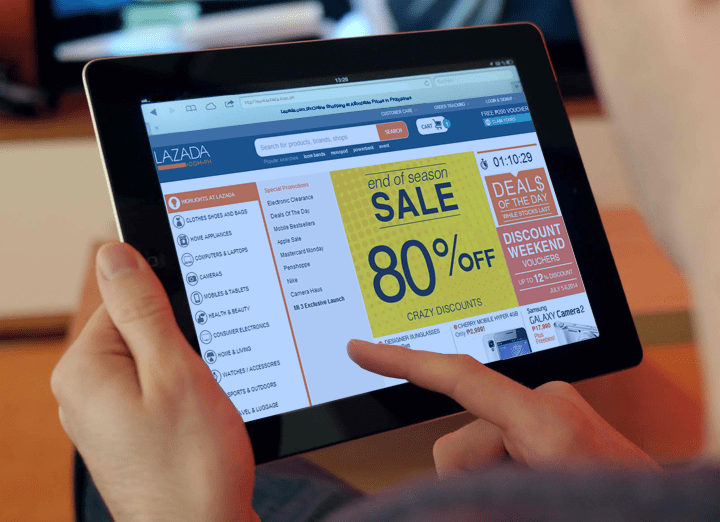 On the other hand, online shopping through Lazada has a mix of styles for retail and marketplace. A retail model in which it handles and sells stock from its own warehouses started and continues to be used. Finally, it introduced a marketplace system, opening its doors to third-party vendors who use the e-commerce site to sell their products.
With over 27,000 registered sellers, Lazada is Malaysia's largest e-commerce website. Besides the seller's confidence in Lazada Malaysia, customers also seem to be taking a keen interest in buying Lazada stuff, as it gets over 52 million visitors a month. That is a massive amount of people to market the goods to.
The Pros and Cons
High Traffic
The main advantage of selling is the size of their online presence on Lazada or Shopee. Such marketplaces have created people with a reputation and faith. As described above, only about 52 million visitors are guided by Lazada Malaysia each month.
You have a massive audience for the online marketing of your goods. If you were to open your own shop, you couldn't possibly get that many customers so easily. So, when you choose to sell on any of these markets, you get a ready-made audience.
New Customers and Clients
For the first time, consumers visiting Lazada or Shopee would not check for your particular store. But, maybe they're looking for the item you've mentioned in your store. Once you get a customer with the help of these giant online stores, by giving them excellent service and fulfillment, you can win the customer as a repeat buyer.
Digital Experience
Online shopping websites Lazada and Shopee are user-friendly, complete with easy-to-search and diverse categories of shopping, and filters that help visitors find the exact item they want. Both of these e-commerce sites have a page of the Help Center that makes it easy for people to see the details they need to deal with the website. They also have their own built-in chat service that enables people to inquire directly by messaging sellers.
With its "Questions about this product" feature, Lazada takes it a step further, where prospective buyers can post brand questions and get answers from the seller.
The Lazada app loads quicker than the Shopee app and has a neater, more streamlined interface. With more photos than its rival, Lazada's brand pages have more informative and easy-to-read product descriptions.
It's also easier to navigate the Lazada app. You can quickly go to parts such as Reviews and Recommendations without scrolling down the page if you open a product page, as the links can be placed at the top of the screen. This makes finding great deals on the product they are going to buy easy for mobile users.
It's also easy to browse the Shopee app. But, it needs to improve its speed, as it takes a long time to load its home screen, search results, and photos on product pages.
The Fees
Establishing a shop on Lazada or Shopee or both could theoretically improve and overcharge your online sales. Still, it imposes some restrictions in the form of a commission fee for the Marketplace.
You need to have a good understanding of your profit margin limits and the charges you may be paying for the support these marketplaces do in selling your goods. While Shopee is not commissioning its sales, for now, they are planning to add a fee very soon, as it is not a viable idea for them to expand.
Shopee Vs Lazada Payment Options
Shopee payment options, however, have more methods than Lazada. Shopee customers can use online banking, over-the-counter bank deposits, Coins.ph, remittance centers, and payment centers to pay for their online purchases.
Now, Lazada's payment options have no such forms for clients. The e-commerce company has accepted payments via PayPal, but this payment option has been discontinued.
Lazada, however, provides a flexible method of payment that Shopee does not: installment payment plans that can be used with or without a credit card.
Delivery Service
But this is where Lazada defeats its main competitor when it comes to actual shipments. Orders usually arrive within or even earlier than expected within the specified delivery time frame.
In 24 hours, some customers will also receive their orders. Shipping, depending on the logistics company used for shipment, is a hit or miss at Shopee. Deliveries via Grab Express and Ninja Van are fast, according to feedback from Shopee customers posted online.
Buyer's Protection
The Shopee Guarantee is a noteworthy feature that gives Shopee an edge over Lazada. This gives a sense of protection to consumers regarding their purchases, shielding them from dishonest sellers and fake or faulty goods. Shopee Guarantee operates only when the purchaser reports receiving the order in good condition by keeping the fee to a retailer and releasing it. If the product is unacceptable, the buyer can demand return through the Shopee app.
Conclusion
Online selling can be such a hassle to many. However, these platforms can help you sort out your decisions. Either way, Lazada and Shopee continue to improve their services for both sellers and buyers. This has been our Shopee Vs Lazada comparison. For more extra income tips, click here.