Online typing involves writing papers, projects, and surveys, thus offering a wide range of job opportunities. Some platforms offer the best paying jobs online, and you can join free of charge. They are legitimate, providing high standards of online typing.
At home typing jobs, there are several forms of employment. Some typing jobs pay more than others, and specific typing jobs require specialized training, training, or equipment to do them.
Typing jobs can include simple data entry jobs and transcription jobs of different types. You can do many of the typing jobs around your own schedules at any time of the day. Some may be done at night or at night.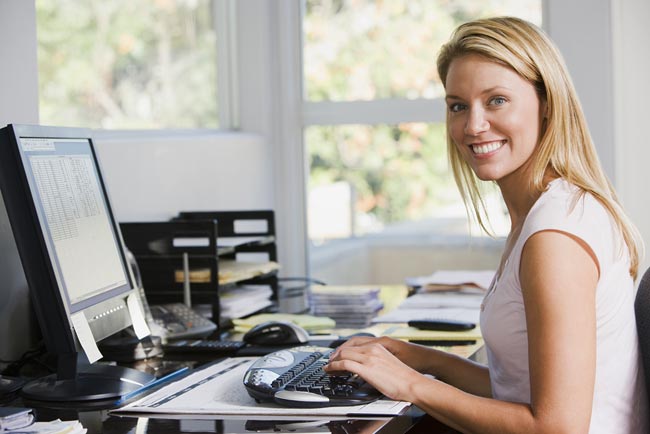 Types of Online Typing Jobs
Data Entry
Data entry is the most straightforward type of online typing job. You can improve your typing over time, even if you're not a quick typist. Despite training, you can break into jobs for data entry. A data entry job involves a typist who uses a computer's keyboard to input data into a company or client system.
Data entry is a type of work where a worker enters data from documents or other non-electronic sources of information into a device. Today, most jobs available online for data entry allow the worker to enter the data in an online database.
Transcription
If you are a good listener and can type quickly and accurately, then transcription is an excellent job for you to type from home. This job involves listening to and translating into readable texts audio files like dictation, lectures, interviews, speeches, podcasts, and videos.
You often have to work on tight deadlines, but you can do it according to your own timetable. You are not required to have special skills to land a general transcription job other than strong typing skills. Medical and legal transcription jobs can require specific expertise, training, and qualifications from the typists.
Where and How to Apply for an Online Typing Job
These apps are independent and play a significant role in connecting prospective online typists with employers. The best applications below are to find a range of decent jobs in online typing, and hopefully, they will help you find your profession.
Upwork
Upwork provides access to jobs that are published online by different employers. This is the top app when finding a job to enter information. You may submit your request to the employers, and your salary via escrow is a secure technique of compensation protection.
Create a profile and list your skills and experiences. Provide the job related to your previous post with a short portfolio. If your typing skills and the like are impressive to a prospective employer, they will contact you. If you haven't already done so, they can ask you to make a suggestion.
Your success with Upwork will be mostly dependent on how well your profile portrays you. Your objective is to impress customers and employers as soon as they reach your profile. Adjust your profile to give an insight into your skills and let customers know you before they even invite you to work.
Your profile has a summary and a headline. This is the first thing a customer sees on your profile for your headline. Either this section will get the client to read the rest of your profile or move on to the next freelancer. The headline shows the consumer in just a few words what you have to sell. When creating a headline, be clear and concise.
Go beyond what's in your profile, and give essential details, such as what skills you'll be employing in the job, similar jobs you've done in the past, how long it takes you to get the job done, and, most importantly, how much value you'll add to the lives of your clients.
Glassdoor
Glassdoor is one of the most essential job and recruitment sites in the world. Constructed based on increased workplace transparency, Glassdoor provides millions of recent job listings. Glassdoor is combined with a growing repository of market analysis, CEO approval ratings, salary surveys, interview feedback and questions, advantage reviews, office images, and more. Through Glassdoor, more than 60,000 companies around the world will search for jobs.
Also, work-seekers at Glassdoor are well-researched and more educated about the positions they apply to when considering joining businesses. Today, Glassdoor is working as part of Recruit Holdings' growing HR Technology segment.
Here are the steps you need to take with Glassdoor when applying for a job.
Step 1: Search for a job. Search in your desired location for the position you want.
Step 2: Click on the online typing job you want.
Step 3: Click the button to submit. If the button says Submit on Company Site, to complete your application, your tab will go to the company's job page. You can complete your form directly via Glassdoor if the button says Apply on Glassdoor.
Step 4: Fill in the application form, and fill in all the fields needed. Required fields may vary by job and may include contact details, references, or cover letters.
Step 5: After completing the application, press Submit.
Glassdoor has a lot of free features. The first three job board posts are free for employers, and then employers can upload job posts for just $249 a month.
Glassdoor is open for job seekers. Glassdoor employers are not available, although you can create a free Glassdoor account to control your business profile there. There are fewer features in the Glassdoor free workplace account than in the paid one.
Guru
Guru is another prominent application to help you find jobs in online typing. It provides Internet authors with the ability to access multiple positions and links employers and Internet writers from around the world.
The design is quite similar to that of other such platforms. The main thing to remember is that you need to focus on creating credible job applications and suggestions. You can easily access Guru's website and start building your employee account today.
Conclusion
Whether you're looking for extra income or you want to build your career in online typing, these apps will help you achieve that. For more income generating ideas and information, click here.