Searching for a job in the Philippines is hard work for Filipinos, But it's even more challenging for foreigners. The cities are densely populated, and the unemployment rate is high. As a result, competition among the approximately 104 million people living in the Philippines is tight.
Despite the low chances of finding a job, people are moving to the Philippines because of the beauty, the atmosphere, and the history. Therefore, there are many people looking for work. Before starting your search, acquaint yourself with the immigration laws and the process of obtaining a work permit.
That being said, if you are a foreigner who is ready to begin looking for work in the Philippines, Transitions Abroad can help you. Transitions abroad is a website that provides access to international work and cultural immersion opportunities. To learn more about this resource, continue reading.
About Transitions Abroad
Transitions Abroad is known as a trailblazing travel site and the source of online knowledge. They strive to create inspiring yet realistic guides. This is for traveling for cultural immersion, working, learning, living, volunteering, and much more.
Transitions Abroad was created in 1977 by a lifelong traveler as part of a family of multilingual travelers with extensive travel experience. Dr. Clay Hubbs is a qualified and professional journalist, professor of modern literature, and award-winning international advisor and visionary.
Hubbs provides practical knowledge and encouragement concerning educational and cultural immersion travel abroad.
Furthermore, the website offers a wide range of expert travel writers and talented freelance writers that provide inspiration and information. Therefore, this site is a great resource if you are looking to work abroad.
How Does Transitions Abroad Work?
Transitions Abroad's goal is to equip students with the ability to teach English in a professional, supportive environment abroad.
You will find a wide range of employment opportunities here. While many are short-term, seasonal, or summer jobs, others are available for at least a year.
Teaching English as a Foreign Language (TEFL) in the Philippines is not as in-demand as in Japan or South Korea's ESL teaching hubs. Nor does it offer the same financial benefits.
Most Filipinos have strong English proficiency due to more than 50 years of American colonial rule in the country. Nonetheless, there are still some teaching jobs available for those who are qualified.
Overall Requirements
If speaking English is your greatest asset, you can work in many English schools set up for Korean students in the country. The majority of English-speaking learners are Korean students who are drawn to the country due to the low cost of living and numerous instructors.
Compensated work abroad is available for native speakers of English with a university degree and a TEFL certificate. Other types of work rely on seasonal work, including tourism and hospitality, and farm work. The distinction between first-time paid and voluntary work is sometimes blurred when considering work abroad.
Competition is high, so your cover letter and resume must be the best they can be. Create a LinkedIn profile and add your experience to showcase your skills. Research companies in the Philippines and tailor your documents to the available positions.
Obtain The Legal Permits
Living legally in the Philippines is a job on its own. On the surface, the process may seem quite simple, as all you need is a company willing to sponsor your work visa. The Special Work Permit (SWP) is available for all types of professional positions. It does not have any specific regulations regarding the payment of salary from home or host payroll.
However, the paperwork can be time-consuming, so make sure all your documents are in order. You can view the website of the Philippine Immigration Office for more information.
All foreigners seeking entry to the Philippines and wish to work must, per the Philippine Department of Labor and Employment (DOLE), obtain an Alien Employment Permit (AEP).
Foreign nationals may apply for an AEP at the nearest Philippine Embassy or Consulate. Local employers wishing to hire a foreigner may apply to the nearest Regional Office of the DOLE on behalf of a foreign national.
Foreign nationals who are already in the Philippines should apply through their prospective employers to the nearest DOLE Regional Office.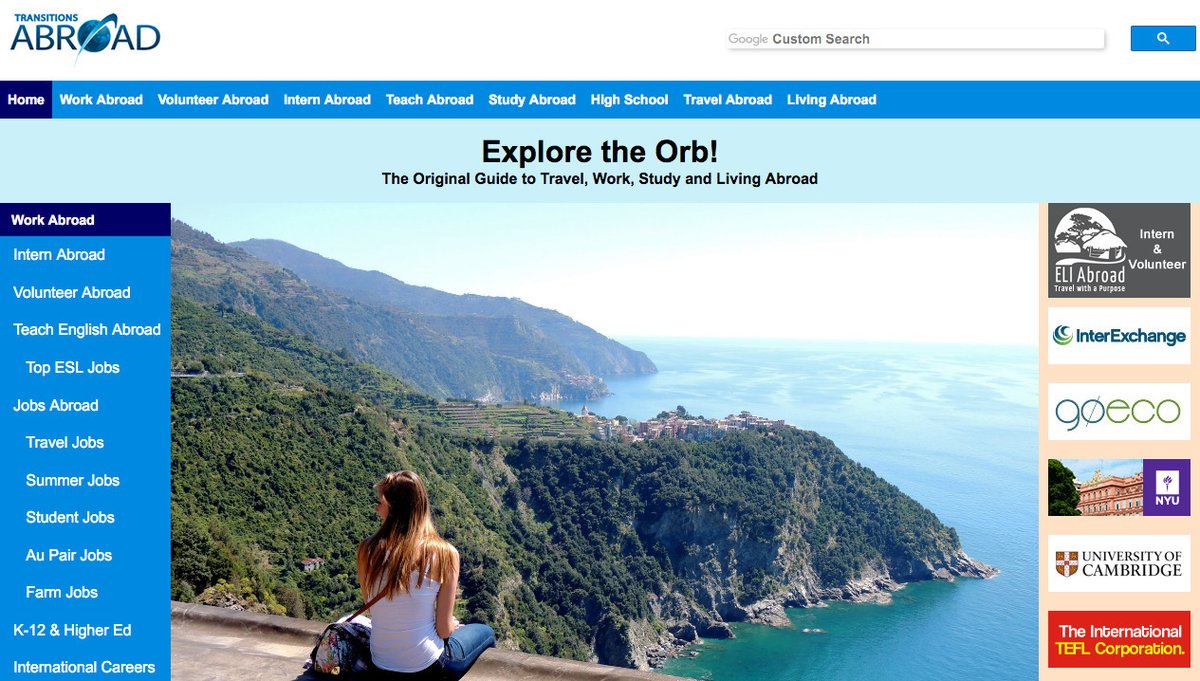 Conclusion
So if you are looking to work in the Philippines, or abroad in general, check out Transitions Abroad. Overall, this website will help you find opportunities that can change your life.
Click here for more jobs available in the Philippines.