A blog is a great way to showcase your writing skills and focus on your passion. It's very easy to start a blog, but monetizing it is where the challenges lie.
The first thing you need to do when you think about starting a blog is to come up with a niche topic. This is your voice, and it will direct you to your audience. When you have something unique to talk about, then people will be willing to listen.
A niche blog also creates a market for you to advertise a particular product. These are the easiest to monetize because they mostly contain adverts and affiliate links. In order to find out the best way to start a blog, be sure to read on.
Here are the Steps to Take when Setting up a Blog
Choosing a Blogging Platform
Once you have come up with a topic, you will need a platform to blog on.
You can make your own blog by self-hosting it yourself, or, you can use some of the most popular blogging sites which are sometimes free.
Some of these sites include WordPress, Blogger, MovableType, Ghost, Tumblr, Blog Engine, Pagekit, Svbtle, and Posthaven.
Picking a Name
This is the name that you will be known by. It is also the domain name that will be available online. It is good to have a name that is in line with the niche you have chosen.
The domain name comes at a fee of around $10 – $15 per year. For users who know your domain, all they will have to do is type it in the browser bar to access your blog site. Others may also discover it on Google.
Getting a Web Hosting Account
After you have chosen your domain, you will be required to select a reliable hosting service, which is actually one of the most important decisions. In most cases, the performance of your blog will depend on your hosting site.
The work of the host is to ensure that your blog is available 24 hrs a day so that potential readers can find it when they want to.
Most hosting companies will offer you domain registration services as well.
Once you have completed the above steps, you can now start to write your own blog and provide your readers with some valuable information.
How to Monetize your Blog
This is one of the most important points we will be talking about on this blog. You can use the following methods to monetize your blog.
Running Ads on the Blog
There are many opportunities for you to run ads on the blog. Now, regardless of the niche you have chosen, you can always opt for ads that are specific to what you are writing.
Google AdSense is one of the best choices when it comes to choosing ads.
Enrolling in Affiliate Programs
This is another popular option that is all the craze nowadays. You can team up with retailers in order to promote their products on your blog and successfully carry out sales on a commission basis.
There are many companies dealing with affiliate programs, and one of the most popular ones is Amazon.
Sell Products and Services
If you are entrepreneurial and creative, then you may consider using your blog as an avenue for selling your products and services.
This would be an advantage because the blog will give you authority, popularity, and readership.
There are some plugins such as WooCommerce Plugin that you can integrate and use in your blog in order to start selling. This comes with product pages, a checkout, cart, and secure payments.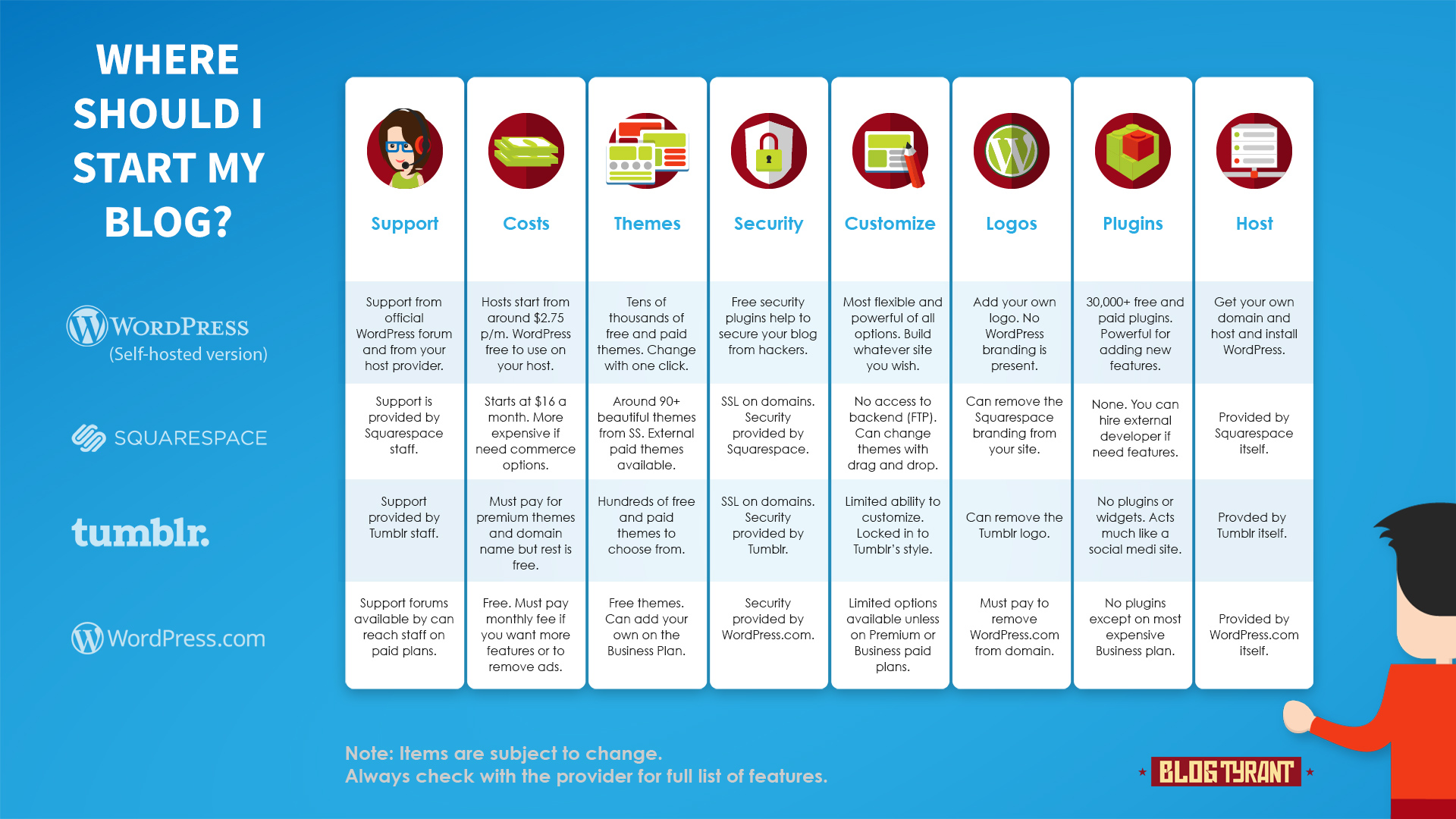 Conclusion
With all this information, we believe that you are now ready to take the next step towards starting your own blog.
Pay close attention to the ways of monetizing it so that you can make some money from your blog.