Monday.com, an efficient resource management program, supports teams in organizing and implementing tasks that produce outcomes on schedule, whether in the workplace, at home, or on the move. Its user-friendliness and usability mean quick onboarding for your team and the ability to customize your way of working.
Your team can produce better and quicker results with any project milestone with powerful collaboration features such as time-tracking, automatic alerts, dependencies, timeline views, and integrations.
Do you want to be on top of your projects? Check out this excellent platform you can try now!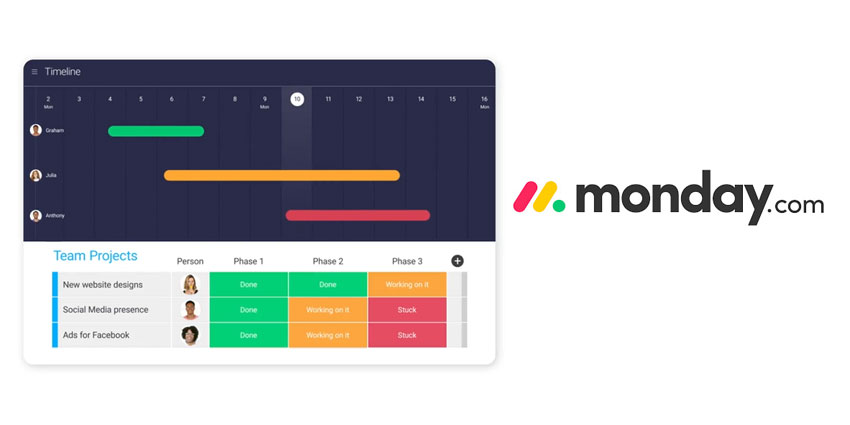 Overview of Monday.com
Teams use Monday.com to coordinate their work and keep track of it. It's more like a series of highly personalized spreadsheets, where everyone in a group records the tasks they need to complete and updates them with status reports and other relevant information.
In this way, any team member can see all the ongoing tasks and their progress, making it easy to move work from one person to the next or quickly step in if anyone is unexpectedly unavailable.
Monday.com is fitted with a sleek and appealing and is relatively easy to use. However, Monday.com could be more affordable, given similar apps offer a free tier of service and more simple subscription options.
Features of Monday.com
All projects are handled with a board with monday.com. This is color-coded and arranged visually to help you see who is working on a job, project, goal, and to-do and where they are in the process.
For example, on each to-do, team members may put a status of "Stuck," "Working on it," or "Done." Any contact on Monday.com happens within a board sense.
Rows, called "pulses," are attached to the board concerned, including comments that attachments to files. Users may send messages to specific individuals or to the whole team. Pulse notifications are provided in real-time through desktop and mobile apps.
So, features of the platform include flexible workflow templates to navigate your way, time tracking to meet critical deadlines, automation to reduce manual work, dashboards to gain useful insights and know where things stand at a glance, and integration with common process streamlining tools and apps.
How to Use the Platform
Managers should try and understand how each project and team member is going with concrete colors and placement on the board. This helps ensure that all deadlines are met and that new tasks are delegated/assigned properly.
As visitors, customers can be invited to view a certain board and see their project progress at any time. Timeline is the variant of Gantt charts by Monday.com and is suitable for monitoring multi-day tasks or projects, or for multi-workload teams.
If a project or mission is postponed, users can quickly drag-and-drop timeline bars to extend the due dates. Even on a single timeline screen, users can view several timelines.
Pricing Plans for Monday.com Users
Monday.com has four benchmarks. Prices for organizations of two, five, 10, 15, 25, 50, 100, and 200 users are available.
For instance, five users cost $39 a month for the Simple Plan, while 100 users cost $799 a month. For a quote, businesses with more than 200 users would need to contact monday.com.
Basic starts for five people at $49 a month and includes 5GB of storage, an infinite number of boards, and 24/7 support.
In Addition
There are grave drawbacks to the Basic plan. You don't get schedules, views of the calendar, views of the globe, advanced search, time tracking, or other features that Monday.com claims are advanced. You do not really have the integrations.
The price for five people begins at $59 a month. The storage capacity increases to 50GB. You may invite visitors to join your board, but they are confusingly counting a 4-to-1 ratio against your member allocation. To put it another way, four invited guests count as one member.
For five individuals, Pro starts at $99 a month. Storage is unrestricted, and all features are available except for a few which are reserved for Corporate customers (single sign-on, HIPAA compliance, and audit logs). Company accounts use personalized pricing and have all the features.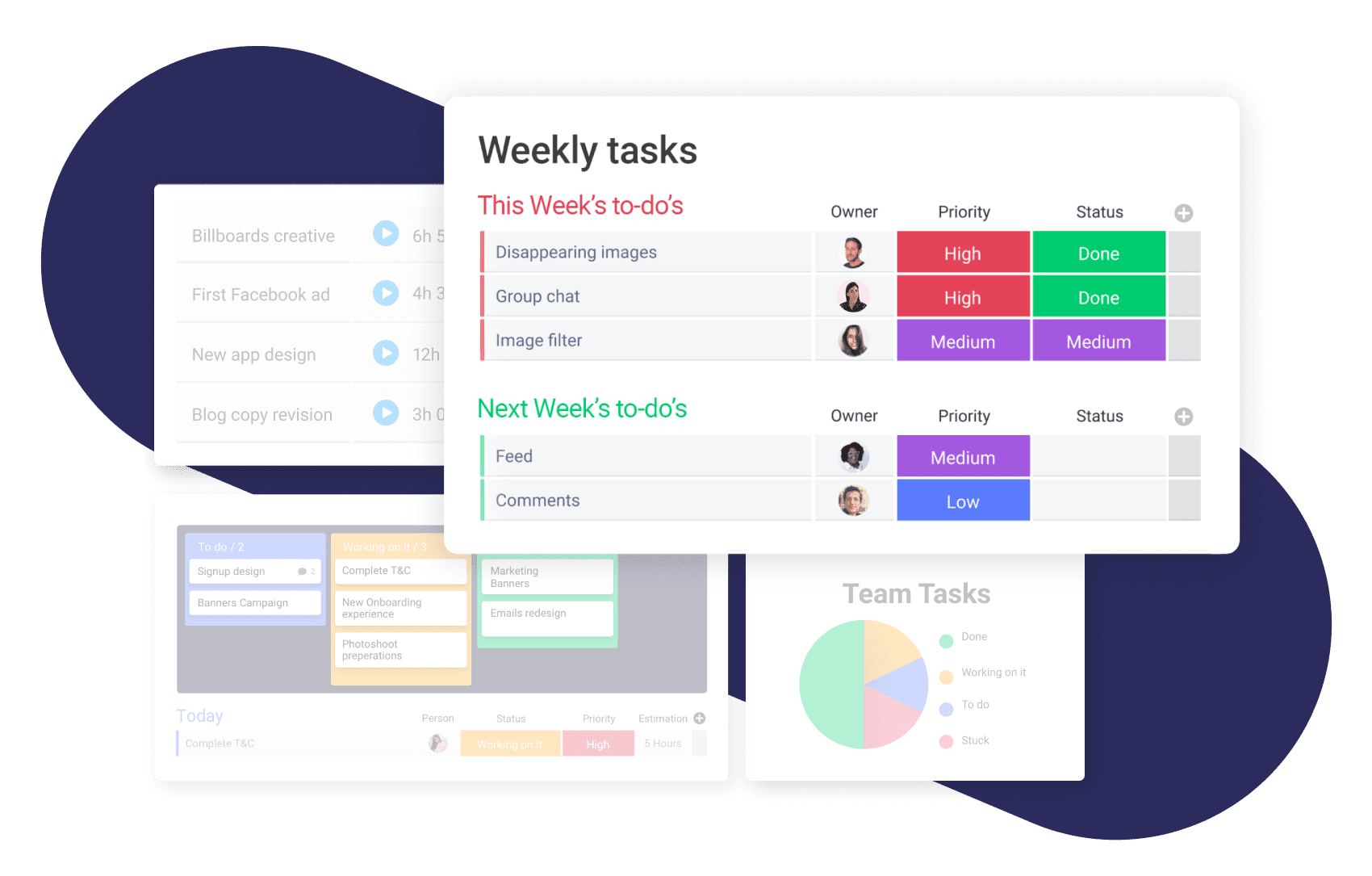 Conclusion
Monday.com is used by more than 100,000 businesses around the world to allow their employees to move faster and let them concentrate on the work that demands their talents.
Avail for this platform now and be on top of your projects and business!