Business process outsourcing is one of the hottest industries in the Philippines. Since many types of businesses from overseas use outsourced labor from the country, it encompasses many sectors. From content generation to customer support, the BPO sector is certainly one of the largest job creators in the country.
One of the most popular BPO jobs today is call center agent positions. Many individuals prefer these positions because they are known as high-paying positions. However, agents will face several challenges.
If you are interested in entering the BPO world as a call center agent, make sure that you are equipped with the right skills required for the job. You are required to perform the job effectively and efficiently. If you want to apply, here's what you need to know.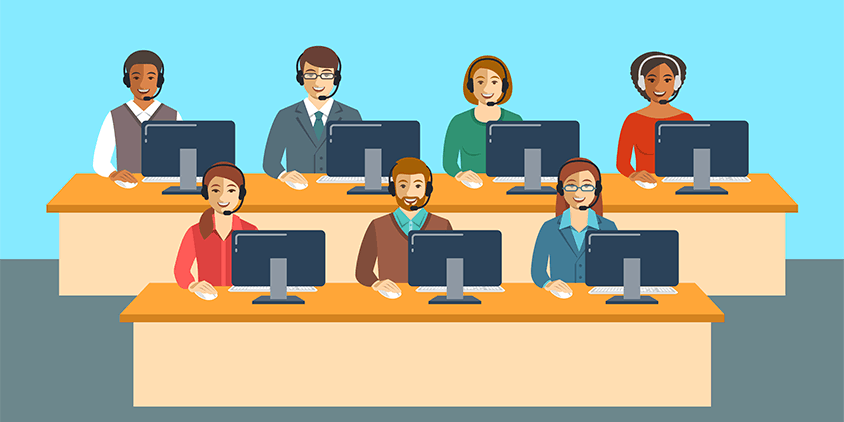 Eligibility and Requirements
A great thing about this BPO job is that most companies do not require a college degree. Often, eligible candidates are individuals with a high school diploma or its equivalent. Keep in mind that this position will require you to speak with foreign customers. Because of this, you are required to have proficient English speaking and listening skills.
If you are worried about your call center experience, you will be glad to know that most companies provide on-the-job training for newly hired candidates. This will allow you to be acquainted with the company and its processes, while also learning what you need to know to perform the job effectively.
How to Apply
Do you want to apply for a call center agent position? You'll want to make sure that you have a great resume and cover letter. These allow your prospective employer to see your work experience, especially the experience related to the position you are applying for. They also let the hiring manager know whether you have the skills needed to deal with customers effectively.
Aside from your resume and cover letter, you will have to prepare for an interview. This will assess your communication skills, including English fluency, listening, speaking and overall composure. Various tests could also occur, depending on your employer's hiring process.
Pay and Salary Information
Known as a high-paying job in the country, call center agent positions are sought after because of their compensation. According to data gathered by Indeed, the average salary of agents in the Philippines is ₱18,753 per month. This comes from a range of ₱6,400 to ₱38,000 per month. Keep in mind that your salary can increase depending on your tenure.
Once you become a regular employee, companies also offer insurance and benefits.  Your compensation package may include PhilHealth contributions and medical coverage.
Conclusion
Call center positions are the right fit for you if you are looking for a high-paying BPO job. You are bound to find a great company that suits your needs! Especially with the fact that it is a booming industry in the country and there is a high demand for customer service representatives.