Given the continued growth of the BPO industry, many students are still hesitant to pursue a career with these types of firms due to the myths surrounding the job and the sector itself.
With its different approach to customer service, unique work structure, and schedule, many people remain hesitant as to whether it is the best move to begin a call center career.
However, having a call center background after graduation has its perks. Here are some advantages you need to look at if you're doubting if this is the right starting career for you.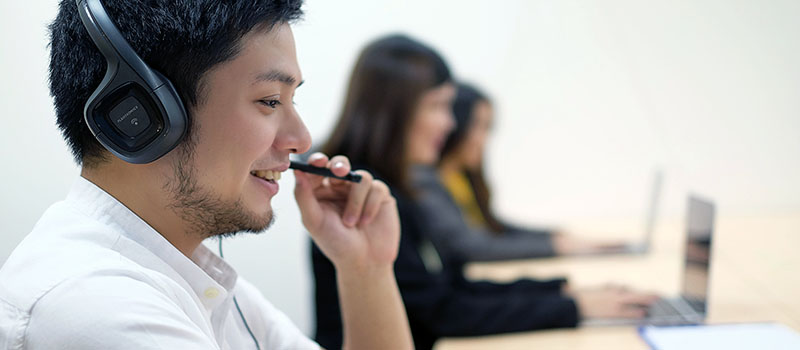 Fun Environment
The industry is not a monotonous environment, contrary to popular belief, where people only go to work to respond to calls. Many people would think there is little or no contact at work between colleagues. But the fact is that the teams and accounts establish a close-knit bond between their members.
The BPO industry is very competitive, particularly in the Philippines. Every year, Philippine-based call center companies invest vast amounts of their money in training their workers and ensuring that their abilities and competencies are comparable to, if not higher than, their competition. After all, the Philippines is the world's reigning call center hub, and their call center industry's decision-makers are doing what they can to keep it that way.
Daily Dynamic Work
In a call center, there is no dull day. Every customer experience you are going to have is bound to be different. The industry's progressive nature complements this stimulating work environment. Working in the call center industry improves the technology quotient.
This keeps you in the loop of change due to their highly dependent use of the latest technology. If you prefer to work with forward-thinking individuals in a fast-paced environment, choosing to work in the call center industry may be the right career choice for you.
Amazing Benefits
It is a well-known fact that fair salaries are paid by the industry. The Philippines call center industry is actually recognized as being responsible for the country's middle-class development.
Through offering excellent medical and dental services, educational assistance, meal and transportation allowances, and other opportunities, the BPO industry is proud to take excellent care of its people. If you want to reap these benefits, then your next step should be to apply.
No Discrimination
In the call center world, age and college degrees do not matter. This is an excellent thing because even if you don't have a college diploma or you're not old enough, BPO workers are judged based on their results rather than on these items.
Most call center positions don't need any previous experience. If you're a fresh student or undergraduate with no experience whatsoever and you're new to the job market, then a call center position is the best path to join any big business if you have excellent communication skills and technical expertise.
Conclusion
The BPO industry provides the complete package job seekers are searching for: career flexibility, competitive wages, and benefits packages. This is why having a call center background after graduation is extremely helpful.
Read also: So You Wanna Work in a Call Center but Your English is Bad?