So you're sick and tired of your call center job and you want to quit and get a different job—anything that doesn't involve talking to irate customers. You're not alone.
I've been a call center agent for four long years and while I certainly learned a lot and didn't regret working in the industry, I just couldn't see myself spending any more years of my life taking calls every night. So I quit.
So if you're like me, here are the possible jobs you can get with a call center experience that don't involve taking calls and dealing with irate customers.
In each job post, I'll include the average salary rate. All those rates are based on Upwork.com, a site where online employers and employees meet.
In Upwork, freelancers (employees) can charge their own numbers so the figures I'm gonna be putting here are the usual charge rates. Depending on your experience, you can charge more.
When I say experience, it's the number of hours you've rendered working in Upwork. When freelancing online, your experience working in Upwork matters more than your experience outside as your potential future employers will want to see the actual reviews of your work from previous clients.
What you'll need:
A laptop
A high-speed and unlimited internet.
This is non-negotiable. Period. There's no point dreaming for a new job without even investing in the basic necessities. It just won't work.
These first seven jobs require little training on your part since they mainly involved tasks that are already parts of a call center agent's tasks like speaking fluent English and using a computer.
1. Humanatic
Humanatic is a company that pays people to review calls. You'll basically be performing the tasks of a Quality Analyst in a call center. Only, Humanatic is simpler and more straightforward.
Pros:
You can work anytime, anywhere, as long as there's an internet. This means you won't have to deal with traffic and commutes.
If you don't like taking orders from a superior, this is for you. You literally don't have to report and answer to someone. It's just you, the audio recordings, the internet, and laptop. The closest thing you'll ever get to a superior are the people who will review your work but they won't demand anything from you other than accuracy.
Cons:
The volume of calls is irregular. There tend to be more calls to review during weekdays and less when it's weekends. If there are no calls in a whole day (which does happen), you won't earn anything.
You're paid per call, not per hour. So you have to review as many calls as possible to earn more. And if it's your first time, don't expect to earn a lot as you're going to be really slow.
If you review a call wrong, you'll be deducted twice the pay of that call.
Verdict
I do not recommend this as a full-time job because of the irregular volume of calls to review. This is, however perfect if you want to earn money while you're looking for a stable job. Once you land a stable job, you can then stop Humanatic.
If you're interested, click here for the full description of the job and know how to apply.
2. Data Entry
In data entry, a fast typing speed isn't enough. You also need to master how to use applications like Microsoft Excel, Word, and PowerPoint. If you just know the basic, take the time learning it.
You can read free tips online or better, you can pay for an online course. Remember, to improve, you need to upgrade by investing in yourself.
Average Upwork salary rate: $3- $10 per hour
3. Transcriber
Transcribing is converting a speech or audio into a written text document. You'll listen to an audio recording then convert it into text by typing in what you hear.
Skill needed: You have to be a fast typist. The minimum speed is around 70 words per minute for you to keep up with most recordings. The good thing is, typing speed is very easy to learn. And free. All you need to do is Google free typing courses online.
Average Upwork salary rate: $5- $30 per hour
Needs training but once you learn, everything is straightforward.
Where to apply: Upwork.com, Transcribe.com
4. Captioner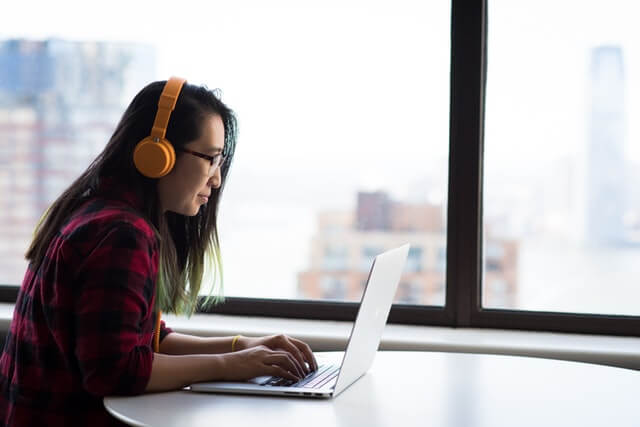 Captioning is a little more detailed than transcribing. With captioning, you have to deal with time-codes. Meaning, the transcribed words has to synchronize with the audio of a video. The best example of its finished product is a movie subtitle.
Average Upwork salary rate: $10- $40 per hour
Needs training but once you learn, everything is straightforward.
Where to apply: Upwork.com, Revcontent.com
4. Communication Assistant
Communication assistants listen to a recording and repeat what they hear verbatim. Meaning, you have to say it exactly as it is. With the -s and past tense intact as heard from the audio.
This service is usually used by hard-of-hearing people. A communication assistant repeats what she hears word for word, then a software displays those words into text so the hard-of-hearing person can understand what's being said. Take a look at the video below.
Therefore, accuracy is very important. You should have at least 98% accuracy to get hired. But once you achieve this accuracy, everything is easy from there.
Salary rate: ₱45,000 per month. Higher than most call center agent's salary and once you get used to the job, much less stressful as there's no customer interaction.
Skills needed: You have to understand a wide variety of accent (mostly American). You should also aim for a 100% accuracy all the time.
Where to apply: Stellar Philippines is the only company I know so far which is hiring communication assistants. It has branches in Cebu and Manila.
Tip before applying: Caption an English YouTube video by using dictation.io and see how accurate you are. If you have at least 95% accuracy, then you have a chance to pass. If not, keep on practicing as you can only reapply every 3 months.
5. Headhunter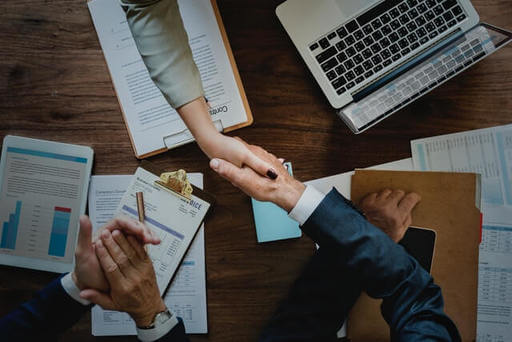 Headhunters are usually freelancers who earn money by referring applicants to call center companies. Depending on the companies' offers, a headhunter could earn ₱5,000 up to ₱25,000 per successful applicant who signs a job contract.
Some bonuses are issued onetime once a referred applicant signs a job offer, while some are fully issued when an applicant stays with the company for a certain duration (usually within 3-6 months).
How to start
You can start small by referring applicants to the company you're working for. That is, if you're still with the company.
If not, you can start approaching any contact center companies and ask if they have programs for headhunters. Chances are, they do. Most thriving BPO companies need all the headcounts they can have.
Then ask about the rates. If you like the bonus, sign up.
How to look for applicants to refer
There are three ways to do it:
1. Approach applicants personally.
Lounge around business parks where most contact center companies are and approach applicants to apply. This is perfect if you don't mind talking to strangers and you have a natural way of connecting with people.
Just don't lie about the salary and incentives. Most crooked headhunters do just to get more referrals. 🙂
2. Recruit online.
Join call center Facebook groups and post your job listings. To avoid wasting your applicants' time and yours, be transparent. Disclose everything that your applicants need to know and not just the ones they think they need to know.
Include the company's exact location, basic salary, bonuses, account (if allowed by the company), qualifications, number of interviews and tests, etc. Again, don't mislead just to get referrals as most headhunters do.
Make sure to remind to write down your referral code so the company can tag the application as your referral.
3. Do both 1 and 2.
This is the perfect combination if you want more chances of bagging referrals.
Recruiting online ensures that you aren't missing out on the massive volume of applicants that tend to gather online while meeting applicants personally will ensure that they don't forget to write your name as their referrer.
How to increase your referrals' chances of getting hired
Remember you're only earning for every successful applicant. And most of your applicants are going to be complete beginners.
Therefore, give them tips on how to pass their interview or if you want to save more time, forward this link to them. It's a collection of sample answers specifically tailored to call center interview questions.
Are the tips effective? I don't have an actual success percentage but I've been receiving emails from happy applicants saying they passed, so they must be working.
But note that your applicants should also do the work.
6. English tutor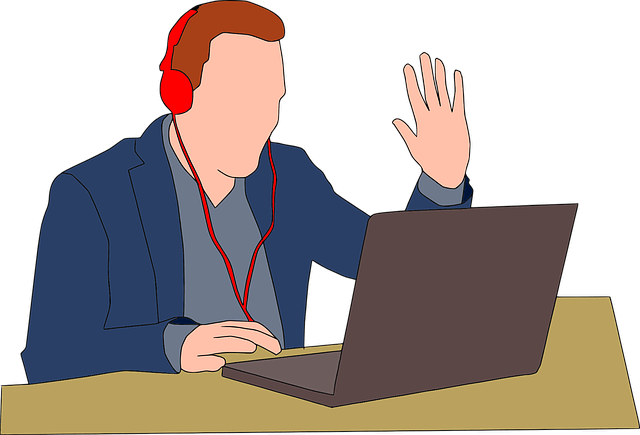 If you don't mind talking in front of students, then teaching how to speak English is for you. Most of your clients are going to be Asians like Koreans, Chinese and Japanese.
Salary range: $3- $10 per hour if English isn't your first language. In Upwork, native English speaker freelancers charge up to $40.00 per hour.
Needs training but should be easy as long as you speak English.
Some of them require a Bachelors Degree but some are okay if you have none as long as you can speak fluent English.
Where to apply: You can find ESL companies in the big cities of the Philippines. Or you can work online through one of these top ESL sites: Rarejob.com, 51Talk, Bizmates, and many more.
7. Writing for the web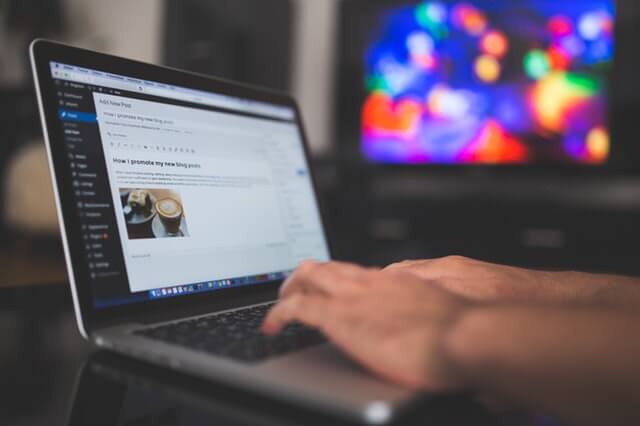 I'm not talking about writing fictional stories and poems although you can also do that. I'm talking specifically about writing informational content for blogs. In most blog posts, your goal would is to inform, rather than entertain.
If you're a beginner writer, I find this type of posts to be the easiest to write since all you have to do is state a fact and make sure they're easy to read and understand.
As long as you can express yourself clearly and concisely, can research certain topics, then write effective contents from them, then you can write informational contents for the web.
One of the best examples of these articles is wikiHow. All their articles are informational.
How to improve your writing: Aside from the correct grammar and punctuation, it's important that your writing flows. Meaning, it's easy to transition from one sentence to the other without much effort from your readers.
You can only achieve this by practice and even faster if you take a writing course.
You don't have to pay for expensive courses either. Just look for specific aspects that you need to improve on and look for mini-courses that'll address that need.
For example, writing articles like the ones in wikiHow would require you to know the following:
how to write clearly
how to make your writing flow
the number of sentences per paragraph to make an article scannable and easy to read
how to get rid of unnecessary words, and many more
I highly recommend Skillshare. It offers lessons for any topics you can possibly think of including writing. One I personally like is the writing lesson by Duncan Koerber for free.
If you're interested, click here to sign up and explore the site. Signing up for a membership is free but you have to pay to watch the premium courses. The course from Duncan Koerber is free.
Hobby-related careers
The following do not fully classify as "jobs" in its most basic definition of employer-pays-employee-per-hour but I've included them here as something you can consider.
Blogging
Blogging turned out to be the best decision I've ever made in my life. I started out sharing job hunting tips to applicants, then found myself expanding on more topics as I go through life.
But enough about me. How do you exactly make money from blogging? The following are a few of the ways:
displaying ads on your site and earning when readers click them
brands pay you to promote their products
affiliate marketing
I'm not gonna go through the specifics here as there are other sites who can explain blogging better than I do. If you want to know how blogging works, Google's your bestfriend.
The one thing you need to remember about blogging is: it's a hardwork. And you're not gonna reap the benefits right away. It took me 6 months to earn my first dollar. So if you're okay with that, go for it.
But once you know the ins and outs of blogging, you won't even wanna look back. What I like about it is I am my own boss. I can also choose to not work for a day and nobody will interrogate me. And if I miss a day of work, I'm still earning.
Vlogging
Vlogging is perfect if you don't mind showing your face to the world and talking in front of a camera. It can also earn the same way as blogging.
Photography
If you're confident of your photography skills, you can charge customers for photo shoots. However, you might have to learn some marketing strategy to promote your photography service to clients. This requires time, effort, and money.
Careers that require new skill sets but only take less than a year to learn
Social media manager: You're responsible for promoting a company/ blog/ brand you work for across various social media: Facebook, Pinterest, Twitter, YouTube, LinkedIn, Reddit, etc.
SEO (Search Engine Optimization): As an SEO Specialist, your job is to make sure your client's website is found on the first page of Google search results when specific keywords are searched.
Web designing: Your job is to code, design, and create websites.
Virtual Assistant: To be a virtual assistant, you typically handle secretary tasks like managing your client's schedule and overseeing admin tasks. But you should know a little bit of everything online-related like SEO, content writing, graphic design, video editing, lead generation, etc. You have to be a jack of all trades in this job. But it certainly helps if you have at least one specialty to attract certain clients.
Or build your small business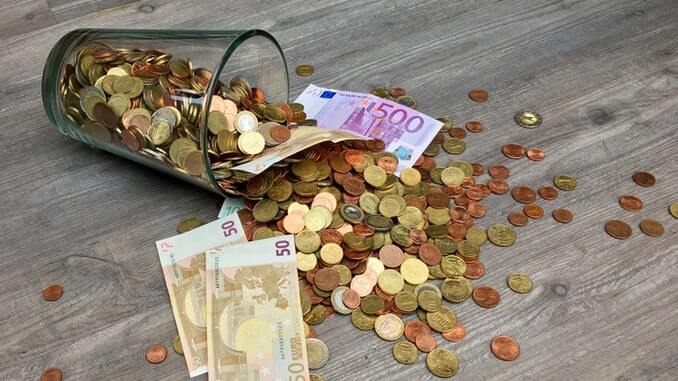 When people who are used to earning a living through employment hear the word "business", they usually respond something like "But I'm no business person."
"Business" suddenly sounds like an exclusive word reserved for people in suits and high-rise office buildings.
However, business doesn't have to be that huge and overwhelming. You can start small and, if you want, work your way up.
You don't have to stop working either. Treat your small business as your side income while working for one of the jobs mentioned in this post.
I've seen lots of call center agents who started their small businesses on the side. Few years later, they had to quit their jobs when the eventual success of their businesses meant that it was costing them more money to go to work.
Of course, success isn't guaranteed but it's worth a try, isn't it? Especially if you have nothing to lose anyway.
If you're interested in earning extra income aside from work, read this list. I'll add more as I go along and encounter more ideas worth writing about.
May this post inspire you. Goodluck!