Let's face it. Earning money nowadays can become quite difficult, and it may seem like no matter how much we work, the income we receive on a monthly basis isn't enough, especially for those who have families to support and those who are struggling to support their day-to-day living expenses.
The good news? Today's technology allows highly skilled individuals to monetize their skills, earn extra money without working full time, and choose where and when to work.
Does it sound too good to be true? Not really.
If you search online, you'll see that many bloggers, freelancers, errand runners, affiliate marketers, e-commerce website owners, and entrepreneurs—hundreds of thousands of them— are already living their lives comfortably by maximizing the benefit of the internet and their skills.
That said, here are 20 side hustles that you can start learning now.
1. Start your own online business.
If you're planning to start your own online business but don't have the capital to start one, why not sell what you already have? You can sell your old gadgets, books, appliances, or knickknacks that you're not using anymore because there's a huge possibility that someone will purchase them at a fair price.
On the other hand, if you have a creative side, why not create your own handmade accessories, artwork, or unique items that you can sell for a higher price? You can also use this as a way to get exposure, start your own brand, and network with other artists online.
Websites to help you get started on your online business:
2. Start a blog.
Blogging gives you a huge opportunity to make money online. It is an excellent investment in terms of money and time. An article you spent writing for a few hours will make you money for years, even decades, if you apply the right technique.
Starting your own blogging website requires basically no money to keep running and will potentially earn you a lot of money.
Bloggers who blog about make-ups, how-to articles, recipes, game guides, reviews, and the latest news earn a lot from doing it. They earn profit through brand partnerships, sponsorships, and ads.
Here are some blogging platforms you can use to start your blogsite:
3. Write eBooks.
Writing an eBook may seem like a daunting and intimidating task. However, if you come to think of it, it is actually quite easy, especially if you have in-depth knowledge about a particular topic or subject. The vital thing about writing an eBook is that it should be engaging and reflect the preferences and needs of your targeted readers and audiences.
You can also opt to write for companies that use writing pieces in online marketing materials created to attract customers and turn prospects into leads.
Another is for you to write and self-publish stories to earn royalties for sales or future downloads.
Here are websites where you can write and earn at the same time:
4. Be a consultant or create an online course.
If you're a professional with the necessary expertise, knowledge, and skills on a specific subject, niche, or industry, then you can earn from being a consultant or creating an online course for others to learn.
Online learning and education are strong nowadays. There are various online platforms that can help you enhance and advertise your online courses. You can also earn money by providing advice on related industry problems and issues by marketing yourself as an independent consultant if you have the right knowledge, skills, and qualifications.
Here are websites you can check to market yourself as a consultant:
5. Become a freelance handyman and errand service go-getter.
If you have a lot of spare time and don't mind getting things done for other people, whether it's fixing things in their homes or offices or running errands for them, you can definitely earn extra money from doing it.
There are numerous online platforms and websites that can offer a wide array of opportunities, such as doing minor home and office repairs, pet-sitting, pet-walking, babysitting, picking up groceries, purchasing items, and being a courier.
Compensation and service fees depend on how hard the tasks are that are given and asked for. However, if you can complete many tasks for different clients, it can be an excellent source of good income.
To make things easier for you, here are some online platforms you can sign up for and market your skills on:
6. Fill-out online surveys
This is easy money; yes, it can be repetitive, and you'll earn little. However, it can still substantially add to your income if you can complete and accomplish a lot of surveys in a short period of time. The platform that you use is also a huge factor in your compensation, so keep in mind to think twice if you want to get paid in kind or cash.
The good thing about filling out online surveys is that no experience is needed.
Here are the platforms where you can answer online surveys:
7. Make money using your existing skills
Nowadays, the internet can do wonders, especially for those whose skills are related to graphics, writing, artists, SEO, SEM, web development, videographers, and a lot more. So, if you have one of these skills, you can market yourself to earn extra money.
If you can take on a lot of tasks and maintain the quality of your work, you can take on more tasks from different clients and build relationships, a good reputation, and credibility. Doing freelance work nowadays has a lot of perks and benefits; you can keep your day job and do freelance work.
You can generate a good amount of extra income by doing freelance work.
Here are websites and online platforms where you can market your skills and connect with potential clients.
8. Rent out your stuff and properties
Consider renting out your stuff and properties (your electronic gadgets, furniture, personal vehicles, workman's tools, costumes, spare rooms, condo units, etc.) to earn an extra income.
Here are the websites where you can have your stuff and properties rented:
9. Refer apps and businesses
Tons of local businesses and tech start-ups rely mostly on word-of-mouth and customer service reviews to advertise their products and services to gain more clients. These companies are willing to hand out a good amount of money in exchange for reliable referrals.
You can start by exploring your area for companies that offer referral incentives and bonuses. Look for products and services that you're most likely to use yourself. You can save significant money by having referral discounts and credits.
Check out these websites for referrals:
10. Become a reviewer or a beta-tester
Before companies offer their products and services to the market, they need beta testers and reviewers to help make improvements to their products and services. If you're on the adventurous side and you're willing to take risks, signing up to become a beta-tester, product reviewer, or even human guinea pig for clinical trials can give you a good and steady source of income. It can also give you access to try treatments, products, and services before they are offered to the general public.
Here are websites you can check to become a beta tester or product reviewer:
11. Create and develop your own application
Ever tried looking for an app that you wanted to use but couldn't find it? If your answer is yes, then why not create and develop one that will suit your needs? Numerous websites can serve as guides on how you can learn to code and build an app without going through much hassle.
Apps for smartphones and tablets that address common everyday problems and dilemmas have a huge potential to gain a huge profit. You can also either charge per download or come up with a free version of the app with advertisements.
Check out these websites that can help you learn and market your app:
12. Earn money by posting on forums
Earning extra income from forum posting is fairly simple and easy. People who are starting new online forums often need individuals to post on their topics and thread, and this is a way for them to increase and build their site's popularity.
Hiring people to make quality and significant posts on their forums can draw attention to them, which is exactly what they are after.
Multiple clients and forum posting tasks can help you generate and build up extra income.
PaidForumPosting hires a selected number of writers to do posting for them.
Here are websites and freelance hiring platforms that hire forum posters:
13. Get paid by making videos
YouTube is used virtually by everyone everywhere on a daily basis. The top 10 YouTube channels earn at least $20,000 monthly, excluding what they earn from merchandise sales or under-the-table endorsements.
In the last few years, having a YouTube channel has become a legit profession, and YouTubers earn so much more money compared to having a regular day-to-day job.
Video gamers or videos of gamers in action have taken YouTube by storm. It has become massive, and millions of people are trying their luck in it.
However, you need to keep in mind that owning a YouTube channel requires effort, time, luck, and diligence, and it is not an overnight success, but definitely worth the hard work.
There are also other websites where you can upload your videos and earn from it, such as:
14. Have your social media presence earn you an extra income
If you have a huge number of followers on social media websites like Instagram, Facebook, and Twitter, you can use it as an opportunity to earn extra income. There are various ways to convert your followers into profit.
You can use these social media platforms to advertise or sell different products and services. You can also opt to become a brand ambassador or an affiliate marketer for various companies.
Here are some ways you can check and use your social media account to earn extra income:
15. Apply as a VA (Virtual Assistant)
Tons of businesses and companies prefer to outsource their employees and have them work from home instead of hiring additional staff at the office. You can take advantage of this opportunity and also gain the benefits of working from home.
You can work as a virtual assistant doing research, data entry, calendar, and appointment management, analysis, customer support, and office administration jobs.
Just like other freelancers, virtual assistants can build up their portfolios, get bigger clients, and expand their networks. This will help you gain a steady and good-paying income.
Here are websites where you can create your portfolio and apply for virtual assistant positions:
Airtasker
Upwork
Craigslist
Fiverr
Hubstaff
16. Use your car as a money-making machine
You can make extra money by turning your regular trips into an on-demand courier service. This is ideal, especially for those who enjoy traveling and do so frequently.
You can offer to pick up and deliver items and packages from one place to another for clients and charge your service appropriately.
There are freelancing platforms to market, advertise, and increase your client base. Another way is by engaging in vehicle advertising. Your car will serve as a mobile billboard for various products and services.
Here are websites to check out and turn your car into a money-making machine:
17. Make a wise decision to invest.
There are numerous options where you can invest and have a substantial result over time for those with the aptitude and capacity to make an investment.
You can invest in high-dividend stock portfolios, crowdfunded real estate, and index funds, among other things.
Numerous websites give easy-to-follow guides and steps for beginners; check out these platforms:
18. Sell your virtual assets
This is especially for gamers because there is a fortune that awaits you by selling your virtual assets.
Have you ever heard of the online game called "Second Life"? This is where gamers make a lot of investments, and they treat it as their second life.
One gamer became a millionaire by repeatedly selling land and houses from his virtual assets on Second Life. He is also the most famous gamer to have benefited from it.
Keep in mind that these gamers have invested in and maximized their ability to develop and produce high-level character properties by playing online.
These are the websites you can use to sell your virtual assets:
19. Create your own virtual store without having an online website
You can host your virtual store on a hub website. There are a lot of online entrepreneurs who are doing these nowadays.
First, you need to develop a good and stable plan, like getting suppliers of tangible goods such as clothes, accessories, art, gadgets, shoes, and a lot more and generate your virtual store.
You also need to ensure that you are driving traffic on your virtual store.
Here is the hub website where you can run your virtual store:
20. Take advantage of rebates.
Rebate is also a way of getting income indirectly. However, it doesn't mean that you should shove it away completely. Numerous online stores offer cash-back programs, in which they return a portion of the cash you have spent purchasing an item on their website if you buy oftentimes.
Numerous credit card companies offer rebates, discounts, and promotions you can use once you reach a definite threshold of payments.
You can check out these websites:
These are just a few examples of side hustles you can choose from to earn extra income decently. Being resourceful enough and creative enough, you can land an extra freelance job or online business opportunity that can gauge your income to become stable enough to provide a living for you and your family.
Hopefully, this list of side hustles can help you start and earn extra income that will make you financially stable and have the freedom to live the life you've always wanted. Generating income from online businesses and freelance work can be endless, and all you have to do is plan your next course of action.
Are you an online business owner or a freelancer, and do you have other side hustles in mind? Why not share it here by leaving a comment and sharing it with others looking for an opportunity to earn extra income?
Remember:
There's a reason why not everybody is doing these side hustles: earning from them requires effort, dedication, and learning. It isn't an overnight success.
That said, remember the following before expecting to see results in the online world.
1. Focus on what you're knowledgeable about.
Focusing on tasks and assignments that you're already familiar with—or something that is already in your field of profession—will be less daunting for you. You'll get out of your comfort zone but not too far that you feel lost.
Keep your focus on job options and opportunities that will allow you to showcase and enhance your talent and skills, like working freelance as a graphic artist, designer, web developer, and even a writer.
Do you have years of experience in marketing or sales? Why not open your own online shop or come up with an online course for business owners? If you stay within your field of expertise, you can provide excellent quality work without exerting a lot of effort because you already know the tricks of the trade.
2. You must find your right fit and stick to it.
Please understand that not all the side hustles mentioned below will suit your skills and expertise. Yes, it can be tempting to give all those side hustles a try, but getting your hands everywhere can eventually lead to frustration and burnout on your end, even quicker than you can say career enhancement.
Keep in mind that you have to choose side hustles in which you are genuinely interested and capable of accomplishing. You also need to consider the amount of time you'll spend working on a task or assignment, the difficulty of the tasks, needed equipment, your skill set, knowledge, and compensation.
3. Get out there and pursue while you can.
Yes, you do need to be careful in choosing the side hustle opportunities that come your way according to your abilities and needs. However, you also need to get out there and pursue multiple job options at a time. You can advertise your skills and services and take in clients as much as possible.
You have to keep in mind that seemingly awesome opportunities may not work as how you want in the future, so ensure that you hedge your choices by having different sources of income.
4. Do your homework and be cautious.
The rise of online platforms and apps that offer income-generating job opportunities has made it easier for fraudsters and thieves to take advantage of unsuspecting individuals trying to find real ways to earn extra income.
You have to make it a point to thoroughly do research by double-checking websites and applications before signing up for anything. You need to keep an eye out for reputable industry websites and user reviews that you can trust to make sure they are real. Trust your instincts if all else fails; if it sounds too good to be true, it probably is, and you're in for a fraudulent experience.
5. Ensure that you have a functional safety net.
Working online as a freelancer means you have to deal with payment and billing dilemmas yourself. While there are clients who pay for your services on time, there'll always be clients whose payments come a little later than expected, or in the worst case you won't get paid at all, which leaves you feeling frustrated, betrayed, and financially unstable.
Ensure that your finances are in order and secure before becoming a full-time freelance professional. Make sure you are covered for at least three to six months because this will serve as your safety net.
6. Give it your very best shot.
There will always be challenges that you have to face, whether in the corporate world or being an online freelancer. Tasks may seem unfamiliar to you even if you're an expert on them because working from home will take some time. You have to remember that an online or work-from-home job is still work, meaning you are getting paid to accomplish and present quality work.
Always be professional and courteous. You have to develop a consistent workflow and working schedule that will help you stay focused, and you must avoid distractions that are quite numerous when you work from home.
You might also like the following:
About the Author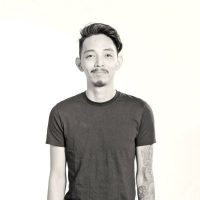 Jason Acidre is the publisher of ThreeBest and Grit, where he co-authored this in-depth guide to Pag-IBIG online. You can follow him on Twitter at @jasonacidre.