The latest trend in increasing profitability and sales for companies is not only through strategic marketing and advertising. What most companies do nowadays is invest in market research.
Market research involves exploring market trends, purchasing research reports, analyzing purchasing patterns, acquiring feedback from customers and organizing focus group discussions. The data gathering and analysis are not usually done by the company, they usually outsource a market research company to do all these things for them.
But this line of work is not very popular and few know about the legitimacy of market research. It' is actually easy and fun to do! It would only require you to share your honest and elaborate opinion about a company's services and, or products.  But, if you are confident that you are good at analyzing and evaluating data and can overcome challenges of communicating a massive amount of information, then you might as well consider being a Market Researcher!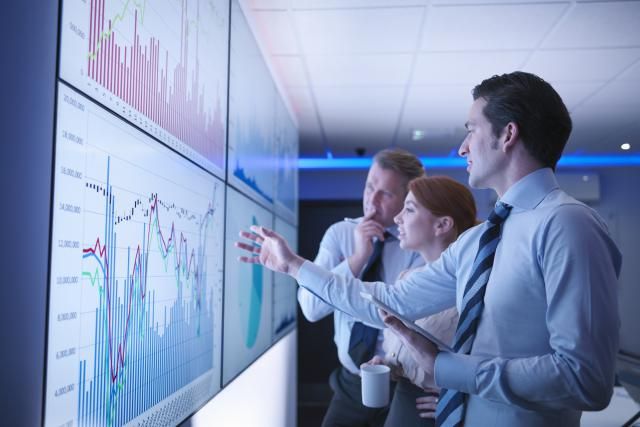 Marker Researcher Duties and Responsibilities
As a market researcher, you are expected to gather, evaluate, analyze, present data and information to your company's clients. The information you provided is vital because it will aid them in making economic, political and social assessments and decisions.
You will specialize in both or either quantitative or/and qualitative research. Quantitative research entails analyzing percentages, proportions, and statistics which yields quick results as compared to Qualitative research.
On the other hand, Qualitative research involves dissecting and evaluating customer feedback behind certain percentages. Qualitative research requires a longer process. It's actually more tedious than Quantitative Research. Evaluating the period of Qualitative Research would basically take years.
Supporting Clients
Market research analysts support their clients to find out who their customers are, what those consumers want, and how much they're paying for what they want. Analysts draw these conclusions using conventional methodologies such as focus groups and surveys, as well as newer technologies.
Market research analysts also comment on industry dynamics and customer profiles, tastes, desires, and purchasing patterns. They must be able to present their results to clients in an easy-to-understand manner. The process of collecting and analyzing data is rational and quantifiable; there is nothing but a calculation of why target markets might turn into a particular product.
But as a Part-time Accomplisher of some tasks of a Market Researcher, here are some of the tasks that may take on:
The type of work that you will take on will also depend on your employer, whether you work client-side or for an agency, the industry in which the client is based and the type of research you carry out.
Your tasks may include the following.
answering market research surveys that need thorough and honest feedbacks
writing and overseeing the division of surveys and questionnaires
briefing interviewers and researchers
devising plans and/or proposals to be presented to your client or to the senior management
evaluating and interpreting data to identify patterns and solutions, including surveys
managing focus groups discussions
meeting and liaising with clients to collaborate and settle research projects
monitoring the developments of research projects
writing thorough reports and producing results
directing clients or senior management on how to best use research outcomes and findings
Working Schedules
Working hours for freelance market researchers and quantitative market researchers are usually varied, but mostly it ranges from or between 9-5 pm. There are also cases when they need to work overtime or during weekends to meet deadlines and additional work. But worry less because you will be duly and properly compensated for the hard work. Career breaks are possible especially if you're working for larger organizations, particularly if your role is client-side.
Qualifications
Almost all the hiring managers will look for candidates who have basic skills in analysis (interpretation of data) and communication.
Quantitative Research
If you are more inclined to Quantitative Research, you must be a hold the following degrees.
Business management
Mathematics
Economics
Statistics
Qualitative Research
If you are into Qualitative Research, you should be a graduate holding the following degrees.
Social Sciences
Sociology
Psychology
Geography
Anthropology
Degrees in Communication, Marketing, English and languages are also acceptable, but a multiplicity of degrees is accepted by hiring managers.
A post-graduate degree or qualification is not very necessary but a plus especially if your degree is not mentioned above or specifically statistical. Some roles need a Masters or Doctoral degree, especially in statistics-related subjects and those qualifications will help you land on a high-paying job such as being a Market Researcher or Market Analyst.
A market research analyst with less than 1 year of experience should expect an average total compensation (including tips, bonuses, and overtime pay) of $48,897 based on 192 salaries.
Professional Development
Commonly, career development and progression are fast in Market Research, especially market analysts and researchers are given a lot of opportunities to progress to a more senior post within 2 to 3 years of admission or entry. Progression and Promotion of a Market Researcher or Analyst's career is usually based on a higher management's merit, gained professional qualification and experience.
Market research analysts' employment is projected to increase by 20% from 2018 to 2028. This is far faster than the average for all occupations. Increased use of data and market research across a wide range of industries will grow jobs.
Market researchers often move forward to research executive, before moving onto senior researcher and finally progressing to the role of account director.
The continuous and rapid growth of this industry with the aid of technology has created wide-reaching opportunities in this field. With a terrific level of experience in being a researcher or analyst, you can either work in larger corporations, in partnerships or work independently. You have so many choices.
Conclusion
You may also want to explore your choices, especially if you do not want to work under management. You may always consider working independently and set-up your own consultancy firm, or work as a freelancer while doing your day job. Financial independence is feasible and achievable in this field.
But remember that this is only possible once you have already acquired enough experience and have already built a web of contacts.
For more career tips, click here.